Is it time to hire a senior care manager to help care for your aging loved one? You don't have to go it alone. Read more to find out 10 reasons why you should hire a Senior Care manager in Westchester, Fairfield and Nassau Counties to help evaluate, plan and coordinate your loved one's care with you.
This month my brother and I decided it was time to hire a Senior Care Manager to help us navigate the difficult and mounting care for my 94 year old father and 89 year old mother with Alzheimers. We thought when my mom moved to Memory Care in in their Continuum Care Community (CCC) that everything would fall into place. It could not have been farther from the truth. While they live in a beautiful and well run CCC, as my mom transitioned she needed a full-time private aide because she was in a transport chair and needed help to just figure out how to push the call button from her bed. My dad, mentally sharp, was alone for the first time in his life and entered the hospital for a medical procedure and was infected with COVID there. Four weeks later stuck in Acute Care rehab and we were completely overwhelmed and needed help fast.
Does This Describe How You feel as a
Caregiver for Your Aging Parents?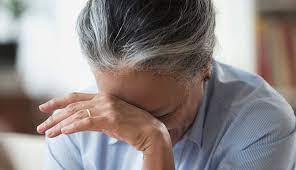 Stressed and overwhelmed by caregiving for your parent/s?
Needing of caregiver support to navigate the health care system?
Worried about your loved one's health and well-being constantly if you are not there to check on them?
Concerned about managing multiple medications with multiple doctors and worried about drug interactions?
Need verified referrals for local Westchester, Fairfield and Nassau County senior care resources that you can trust?

Your family members are not in complete agreement on how to care for an elderly relative and it is interfering in your relationships with them?



---
What Is a Geriatric Care Manager?
A geriatric care manager, usually a licensed nurse, social worker or someone who specializes in geriatrics, acts as a concierge personal manager for all things aging. Depending on your parents' needs, this can include health, mental and medical care, insurance issues, administrative tasks, caregiver management and financial oversight. Not to mention playing a pivotal role in communicating on behalf of your loved one in contentious family relations. These specially trained professionals are connected to trusted senior care resources in your area and will work with you to form a long-term care plan to find and manage the services you need.
---
10 REASONS TO HIRE A SENIOR CARE MANAGER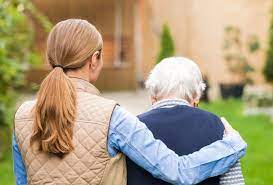 1. Creation of a comprehensive, online geriatric care plan, including medical and non-medical goals, based on recommendations from health care providers and family members. This includes review of medical records, medications and consultation with the client's physicians and health care providers to assure open lines of communication for continuity of care. As care progresses and needs change, care managers record progress and make updates as needed via reassessment.
2. Referral and coordination of trusted local medical services, home care agencies, adult day care, respite care and skilled nursing care, as well as to coordinate the comings and goings of the caregivers.
3.

Assistance in relocating clients

local

ly, domestically, and internationally.
4.

Assistance in discharge planning

from hospitals and skilled nursing facilities
5. In home or on-site (hospital, care facility) consultation

with client and family member(s) to assess client's health condition, safety, and family concerns
6. Patient Assessments - Regular in-home welfare checks and safety evaluations to ensure mental, physical safety.
7. Palliative/hospice care planning/counseling.
8. Support and advocacy to implement the geriatric care plan including: 1) Updates via texts, calls and emails to family members, 2) Fostering communications and decision-making to support client's wishes with family members as they cope, 3) Smooth communication and mediate disagreements among family members.
9. Coordination of community/professional services
10. Geriatric care managers can be especially helpful when family members live far apart.
---
How Does it Work and how much does it cost?
Some local government agencies and charitable groups offer consulting services free or on a sliding scale according to income level. However, if you hire a geriatric care manager privately, expect to pay up to $250 per hour or you may be able to negotiate a monthly retainer. Medicare does not cover thee services, and they do not accept Medicaid. Depending on individual policies, some long-term care (LTC) policies will cover the cost (in part or in whole) .
Remember, a care manager can result in overall cost savings to the care recipient and family.
Family members can mitigate lost earnings as care managers take over phone calls and provider coordination, which takes time.

Care managers ensure more positive outcomes for patients, which can reduce hospital readmissions or other health issues that could lead to greater costs.

Out-of-state family members may be able to engage in less emergency travel with a trusted advocate near their loved one.

Assistance in scheduling and attending medical appointments with clients
---
When interviewing a
geriatric care manager,
you might want to ask: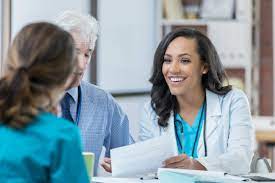 Are you a licensed geriatric care manager?
How long have you been providing care management services?
Are you available for emergencies around the clock?
Does your company also provide home care services or do you work closely with home care agencies you highly recommend?
How will you communicate information to us?
What are your fees? Will you provide information on fees in writing prior to starting services?
Can you provide references?
---
Westchester Senior Care Managers
abergman@gericareconsultants.com
We are a group of aging Life Care Professionals who serve as guides, advocates, and resources or both healthy and disabled older adults as well as families caring for aging relatives. Our Care Managers work to ensure that seniors continue to lead fulfilling and purposeful lives even when facing the challenges of aging.
---
About A Dignified Life LLC
Barbara Newman Mannix
(914) 475-7225
bjn@adignifiedlife.com
A Dignified Life LLC serves as a resource to advocate and effectively navigate more efficiently when looking for services associated with elder care and life transition. We vet and refer to service professionals in the areas of Alzheimer's Disease, assisted living, nursing home care, elder law, Medicare and Medicaid.

We alleviate emotional grid lock through communication, setting goals and finding the expert services to attain these goals. We are the bridge to peace of mind. We communicate and establish clarity with physicians, discharge planners, social workers, geriatric care managers, lawyers and LTC insurance specialists.
---
Honora Care Management and Consulting
Susan Keating
(914) 315-6057
susan.keating@honoracmc.com
Susan Keating founded Honora Care Management & Consulting in 2011. It was and is a dream come true to pursue her passion for supporting seniors and their families.​The company name has special meaning to its founder. Honora (pronounced huh-nawr-uh) was Susan Keating's grandmother's first name. It means "woman of honor."​ Honor is the underlying goal of this company's work on behalf of older adults. It also pays tribute to a loving woman who was influential in Susan's life and career path.
---
Finding a Geriatric Care Manager
There are organizations that can help you find a care manager near your family member's home.
Since 1985, the Aging Life Care Association® – formerly known as National Association of Professional Geriatric Care Managers – has provided leadership, education, and advocacy in the burgeoning profession of Aging Life Care™ (also known as geriatric care management).

ALCA members – Aging Life Care Professionals® – are the gold standard and respected voice of the profession. Learn more about geriatric care managers from the resources below, or call the Aging Life Care Association at 1-520-881-8008, or visit its website at www.aginglifecare.org.