Thanksgiving can be a blessing and a curse at the same time when it comes to expectations for a happy holiday with family dynamics of many diverse generations coming together. While everyone may easily agree on the standard holiday menu, it takes some careful planning to make certain your senior relatives in attendance are as comfortable as they can be. Here are 8 tips for making your senior loved ones feel comfortable, happy and loved at your family gathering.
---
1. Be sure to assign a seat for your senior relative with care.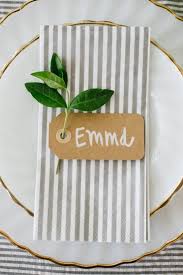 Do they have a caregiver in attendance with them who should absolutely be seated next to them. Are they hard of hearing? Does chaos of children put them in a nervous mood? Make sure they feel like they are the center of the attention and not an afterthought at the end of the table, or worse yet ...ending up alone in the kitchen eating earlier with their caregiver who was not invited to the table.
---
2. What time should they be served dinner?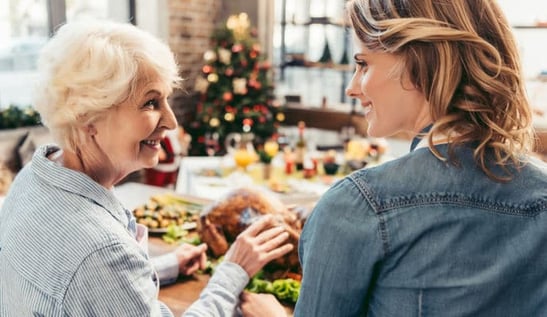 Remember that your senior family members might eat dinner early every night at the same time. If you have a later dinner start time, make sure you serve your loved one has their own "Early Bird Dinner" and they dine with company or sit with you in the kitchen. Then they can easily join the regular meal time at the table with a cup of tea. Might be better to just start the meal earlier so they when they are ready to leave, their exit does not cause a disruption in the flow of the evening. Do not let them dine alone beforehand!
---
3. Introduce yourselves...again.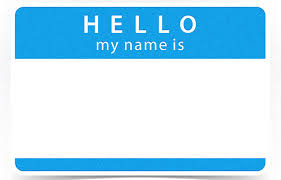 Aging individuals may have trouble identifying and remembering other guests at the Thanksgiving gathering. Notify guests as they arrive that they need to introduce themselves first. This includes grandchildren who may be off at college or have not seen their grandparents in a while. Another option with guests who are not immediate family might be to wear name tags with first names only.
---
4. Remind guests to be patient with seniors living with dementia.
Seniors with dementia WILL repeat themselves, asking the same questions despite getting answers, or telling the same stories repetitively. Alert guests in advance, especially those who interact little with seniors, that they may repeat sentences or phrases. Most importantly, be certain they are not sitting alone in a corner watching the gathering. My mom with dementia enjoys watching the energetic conversations and we try to include her when we can.
When speaking with seniors with normal age-related dementia, or more involved dementia such as Alzheimer's Disease, patience is key. And remember, it is not a normal conversation that flows naturally from one topic to another. A great resource is Dementia Friends training which recommends prompting seniors with questions they can answer. I often ask my mom with dementia where she went to high school and college and I show her photos of her home where she grew up in Chicago. The farther back the memories, the clearer they will be.
Another topic generator is to show old photos or pictures on your computer of family and events or trips taken with them. You can again prompt the conversation about how much fun you had and what you all did together.
Do not let them sit alone by themselves feeling left out! You can arrange for someone to "babysit" them every 30 minutes and take turns.
---
5. Avoid overstimulation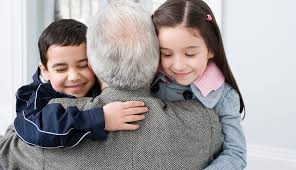 Seniors who live in a quiet home environment on their own schedule can feel overwhelmed when surrounded by the happy chaos of chatter, music, children and pets.
Late afternoon and early evening can be difficult for some people with dementia and Alzheimer's disease. They may experience sundowning—restlessness, agitation, irritability, or confusion that can begin or worsen as daylight begins to fade—often just when tired caregivers need a break.
Arrange for a quiet room so when needed, your loved one can take a break and maybe a quick nap to recover from the discomfort of overstimulation.
---
6. Consider hiring companion care through the holidays and Beyond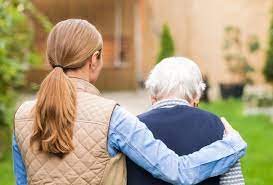 Make Thanksgiving memorable for senior loved ones, and yourself as well, by hiring experienced caregiving professionals. At the start of the holiday season, families are juggling children home from school, visitors, parties and events and may not have the energy or bandwidth to give senior loved ones the support and attention they need including helping them bathe, dress and groom for your holiday gatherings.
---
7. If they can't join you...bring the holiday meal to them.
If your loved one is unable to come to your celebration, consider bringing a small celebration to your loved one's Assisted Living Facility or to their home. beforehand. Many assisted living residences offer holiday programs or private dining arrangements for families who'd like to dine with their loved ones. It's a good idea to stay familiar with their community's activities calendar so that special events aren't missed and be sure to ask if you can be included as well.
---
8. Remember to enjoy yourself and the company of loved ones
Even the slightest modifications can assist an elderly loved one be more comfortable and able to not only take part in but enjoy the Thanksgiving holiday. The more you do to avert potential problems from occurring, the more pleasurable and calm your Thanksgiving will be for all.