If you are 50 or older in Westchester, Fairfield and Nassau Counties, here are five tax tips and tax breaks you may be overlooking. Did you know you can deduct home care, crutches and .....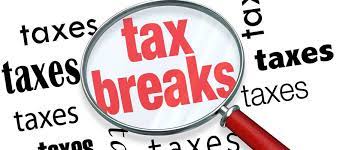 1. yes! Contribute more to your retirement fund
Aside from making your retirement more comfortable, contributing to a tax-deferred retirement plan also reduces your income and then lowers your income taxes. For example, if you earn $75,000 a year, a 5 percent contribution to your 401(k) would put $144 into your account, assuming a 25 percent tax rate. But your biweekly paycheck will fall by just $108, according to Fidelity Investments. Unfortunately, according to the Vanguard Group's "How America Saves 2021" report, despite generous catch-up provisions for those 55 and older, just 15 percent of those who are eligible are making them.
For 2022, the contribution limit for employees who participate in 401(k), 403(b), most 457 retirement saving plans and the federal government's Thrift Savings Plan has been increased to $20,500, from $19,500 in 2021.

Employees 50 and older can add an additional $6,500, for a total of $27,000.

The contribution limit for a traditional or Roth IRA is unchanged, at $6,000.
---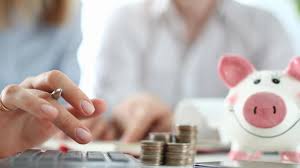 2. Federal tax law provides substantial tax breaks to senior taxpayers
Taxpayers with Social Security income pay less tax on every dollar of their benefits:
Senior taxpayers with incomes below $25,000 ($32,000 for married couples) are fully exempt from paying taxes on Social Security benefits. Income for this purpose is adjusted gross income plus half of Social Security benefits.

For those with incomes between $25,000 and $34,000 ($32,000 and $44,000 for married couples),

up to 50 percent of benefits are taxable,

For higher incomes up to 85 percent is subject to tax.
---
3. Most States Offer Additional Senior Tax Breaks
Most states that levy income taxes allow special senior-only tax breaks of their own. Many states also provide property tax breaks available only to homeowners (renters too) over 65.
All Retirement Income: Three states with a broad-based income tax (Illinois, Mississippi, and Pennsylvania) fully exempt all retirement income from taxation. This includes private and public pensions, Social Security, and annuities.
Pension Benefits: 36 states with an income tax allow some exemption for private or public pension benefits. These range from fully exempting all pension benefits for adults above a certain age to exempting only a portion of benefits or the benefits earned by specific types of workers, such as military veterans.
Social Security: 32 states with an income tax exempt all Social Security benefits from tax. Five states tax some Social Security benefits, but provide an exemption that is more generous than what is available at the federal level. Six states tax Social Security benefits using the same exemption rules as the federal government.
Extra Personal Exemption and Standard Deduction: 20 states allow senior citizens an additional personal exemption or exemption credit, allowing these taxpayers to shelter twice as much of their income from tax as non-elderly taxpayers. Seven states allow their senior citizens to claim the higher federal standard deduction.
Property Tax Reductions: 22 of the 30 states that provide a property tax credit limit the credit's availability to senior citizens, or provide a more generous version of the credit to older adults. Many states also offer homestead exemptions, which shelter a certain amount of a home's value from tax, that are larger for senior citizens than for other taxpayers.
---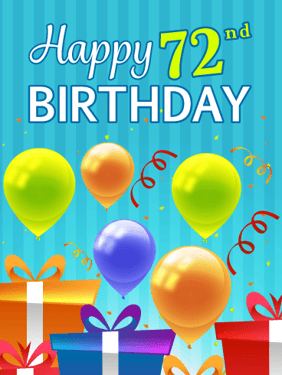 4. You can now wait until 72 to start your RMDs
Good news as of 2020, you can wait until you are age 72 to withdraw required minimum distributions (RMDs), the minimum amount you must withdraw from a tax-deferred retirement plan, such as a traditional IRA. Previously, the age was 70 1/2.
If you don't need the RMD, consider donating it to charity. You can donate up to $100,000 from your RMD to a qualified charity directly and you won't owe income tax on the distribution.
---
If you have access to a health savings account (HSA), you will want to make sure to take full advantage of it. The IRS allows you to deduct your contributions to your account from your gross income, even if you don't itemize, and those made by your employer are excluded from your gross income, too. Any earnings are tax-free. Your distributions aren't taxed, provided you use them for qualified medical expenses, of which there are many — from ambulance rides to X-rays. And the account will always be yours even if you change employers.
For 2022, you can contribute to your HSA:
up to $3,650 if you have coverage for yourself,

up to $7,300 for family coverage,

catch-up is an additional $1,000 if you reach 55 during the year.
However, your contribution limit is reduced by any amount your employer contributed that has been excluded from your income.
6. Medical and Dental Deductions You May Not Know About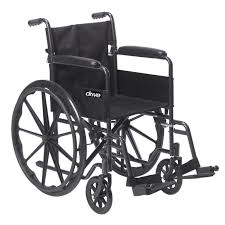 This IRS publication explains the itemized deductions for medical and dental expenses that you claim on Schedule A (Form 1040). It discusses what expenses, and whose expenses, you can and can't include in figuring the deduction. It explains how to treat reimbursements and how to figure the deduction. It also tells you how to report the deduction on your tax return and what to do if you sell medical property or receive damages for a personal injury.
Medical Expenses That Can Be
Deducted may Include:
Adult Diapers

Artificial Teeth

Alcoholism

Contact Lenses

Diagnostic Devices

Disabled Dependent Care Expenses

Guide Dog- Service Dog

Hearing Aides

Home Care

Lead Paint Removal

Prosthesis

Skilled Nursing Care

Transportation to Medical Care

Vision Correction Surgery

Weight Loss

Wheel Chair

Wig

Xrays



---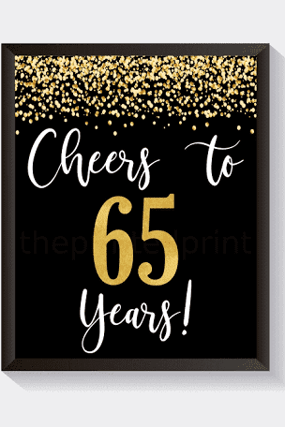 7. a bigger standard deduction at 65
The standard deduction, which reduces your taxable income and, in turn, lowers your tax bill, gets better as you age. In 2022, when you fill out your federal income tax forms for income earned in 2021:
Married couples will get a standard deduction of $25,100, up $300 from tax year 2020.

For single taxpayers and married individuals filing separately, the standard deduction rises to $12,550, up $150 from the previous year.

If you are 65 or older and file as a single taxpayer, you get an extra $1,700 standard deduction for tax year 2021 and an extra $1,750 for tax year 2022.

Married and filing jointly? The extra standard deduction is less per person if only one person is 65 or older — $1,350 for the tax year. If both are 65 or older, the standard deduction increases by $2,700. For taxpayers who are both 65-plus and blind, the extra deduction is doubled.
The only drawback for some taxpayers with the higher standard deduction is that it sets a very high bar for itemizing. Don't be surprised if it doesn't make sense to itemize your deductions because they won't add up to higher than the standard deduction. So check before you gather your receipts and you open your spreadsheet.
---

8. Take your charitable deduction before it goes awayin 2022
Because the allowed standard deduction is so much higher now, many people are no longer itemizing their deductions. Think about it...it makes no sense to itemize if you get a bigger standard deduction.
For tax year 2021, however, a person filing a single return can take a $300 deduction for cash gifts to qualified charities. Those filing jointly can take $600. You can take this deduction if you take the standard deduction but not if you itemize.
---
Free Tax Preparation Help in Westchester County
The IRS Volunteer Income Tax Assistance (VITA) and the Tax Counseling for the Elderly (TCE) programs offer free tax help for taxpayers who qualify.
Qualifications include:
1. People who generally make $57,000 or less
2. Persons with disabilities
3. Limited English-speaking taxpayers.
Providing Free Tax Assistance for low to moderate income families.
BY APPOINTMENT ONLY: Saturday & Sunday: 12-5 pm
icw.vita@gmail.com or call 914-281-1823
India Center of Westchester Inc.
174 Brady Avenue, Hawthorne, NY 10532
Westchester County has launched its annual effort to help low- and moderate-income people with their income tax forms. Outreach to businesses whose employees might benefit from the program is also being initiated.