Spring is here and COVID restrictions have been lifted. It is time to get outdoors and plan fun Spring activities you can enjoy with your senior loved ones in Westchester County, Fairfield County and New York City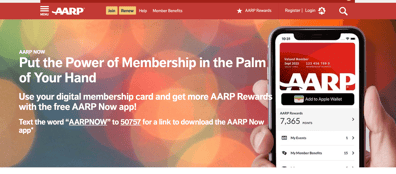 Remember to ask about Senior Discounts at the venues - Broadway shows, bus tours, cruises and museums. Also don't forget your AARP card and app on your phone to check out discounts on the go.
---
Fun Spring Activities for Seniors
New York City
Cruise the Hudson River

in comfort and experience New York City differently with spectacular views of the NYC skyline night or day. Keep senior comfort in mind when booking a boat. Many types of tours are offered such as architecture, holiday and evening cruises. Check out the Circle Line tour which is just a short 90 minutes. For a more luxurious experience link to the Classic Harbor Line Cruise.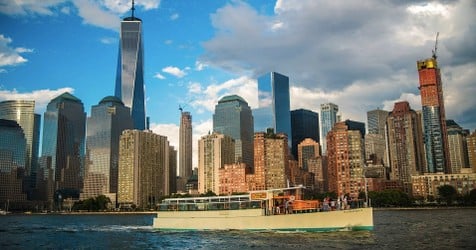 ---

Enjoy Manhattan From A Panoramic Bus. No need to walk long distances and there is an amazing outside view from the second floor deck. There are several companies to choose from, but we recommend finding one that has a live tour guide as sometimes the recorded tours available at each seat are hard to hear with ambient city noise. If your senior loved one has trouble walking, this is a great sightseeing option...just don't get off the bus!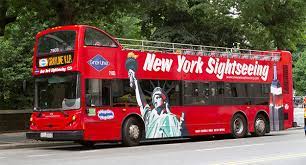 Walk the High Line. This elevated park on the west side of Manhattan offers stunning city views and and an eclectic fun food market right next door. Join a High Line Tour. The starting point for all tours is up on the park at the Gansevoort Street entrance. 90-minute tours that take place between May and October end at 30th Street.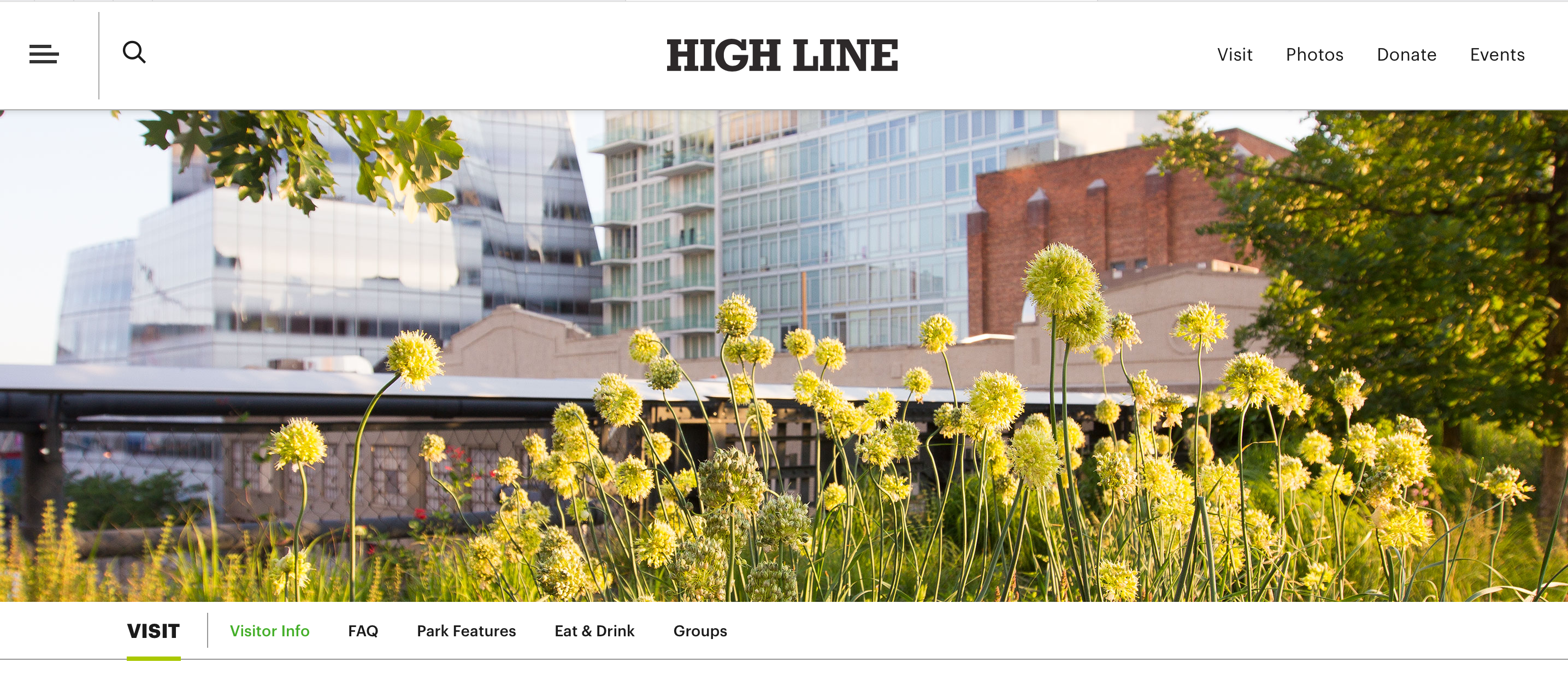 NY Botanical Garden is a 250-acre Garden—the largest in any city in the United States—is a National Historic Landmark. It encompasses 50 specialty gardens and collections comprising more than one million plants, the Nolen Greenhouses for Living Collections, and the Conservatory, the nation's preeminent Victorian-style glasshouse. Highlights include the award-winning Peggy Rockefeller Rose Garden. The Garden, its buildings, and its tour vehicles are accessible to people with disabilities, with the exception of a few areas where the terrain is naturally uneven. Manual wheelchairs are available to borrow free of charge on a first-come, first-served basis at the Leon Levy Visitor Center and Mosholu Entrance. Reservations are not accepted and an ID must be left with Visitor Services for the loan. Visitors are encouraged to bring their own mobility devices and review the Garden map to plan their visit.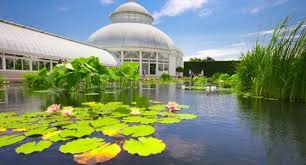 ---
Fun Spring Activities for Seniors
Westchester County and Fairfield County
Farmers markets are not just a great way to buy fresh local fruits and vegetables, local bakery and dairy products, interesting jams and honey. Farmers markets are also an easy way for seniors to be social by providing an informal venue to interact with residents, neighbors and local farmers in your area. Some markets like the Old Greenwich, Connecticut Market on Wednesday afternoons have weekly entertainment too.

Farmers markets near you
---
Audubon for all in Greenwich offers a 1/4 mile paved accessible nature trail to offer people of all abilities access to a variety of habitats and wildlife. The trail features accessible parking and access to nearby restrooms. Inside the Hilfiger Family Learning Center visitors can enjoy viewing songbirds such as Cardinals, Chickadees and Woodpeckers from our accessible bird feeder window. Both of these locations are accessible to wheelchairs, walkers and other mobility devices. Part of the Audubon mission has always been to offer access to meaningful green spaces, helping to urge more people into nature so that they may both enjoy and benefit from it. We often take our STEPS Home Care clients to Greenwich Audubon for our weekly Thursday STEPPING Out program and enjoy a short walk on the paved trail, a presentation on spring birds and viewed a beautiful nature photography exhibit.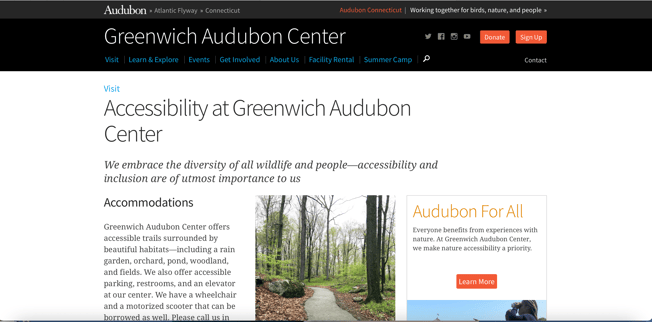 ---
Stamford Nature Center and Museum Galleries is a local art museum and farm on the former Bendell Estate Property with engaging exhibits as well as a beautiful gentleman's farm with llamas, sheep, pigs and more. Bring the grandchildren to try out the unique nature's playground with nature-themed play areas and shaded benches for grandparents to watch. The Museum also offers educational classes and an on-site observatory. It is a vital cultural and educational resource for the community, and a focal point for family activity, lifelong learning, and inspiration. Open Monday - Saturday: 9 am - 5 pm; Sunday: 11 am - 5 pm.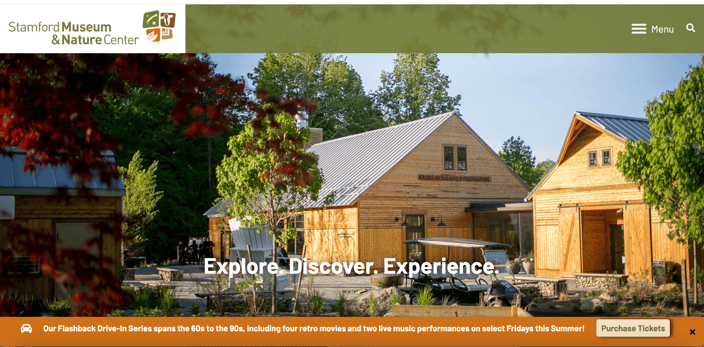 ---
Stone Barns Center in Pocantico Hills, Tarrytown, NY, is a engaging activity for all family members of any age. Behind-the-scenes tours and tastings in our Innovation LabsFarm tours of the greenhouse and growing spaces led by Stone Barns farmers and Blue Hill cooks. In-person and virtual cooking classes and butchery demonstrations. All experiences except breakfast and weekday on-site parking require reservations.

Stone Barns Center Parking PassParking passes are required on weekends only. Visit the farm during our open hours 10 am–5pm, and explore at your leisure. View our Map Your Visit page to download maps and self-guided tours. Members may park on campus for free.

Coffee and Light Breakfast
Our farm-centered Cafeteria is open to the public for coffee and light breakfast (fresh breads, yogurt, granola, local fruits) beginning at 10am Wednesdays through Sundays.

Explore: The Innovation Labs and The Farm
Discover the connection between healthy soil and delicious food through the Stone Barns Center Innovation Labs dedicated to milling, baking, butchery, preservation, arts & ecology and more. These tours are led by a Stone Barns farmer and Blue Hill cook and feature some small bites.

Family Field Trips
Bring your family on our children-oriented tour of Stone Barns Center's growing spaces and pastures for an interactive, seasonal experience. Family Field Trips are offered two Saturdays per month at 11am and 1pm.

Cafeteria: Lunch Tray
A casual tray lunch of small plates from Blue Hill that highlight our ongoing work with whole grains (freshly milled whole-grain breads), preservation (fermented and pickled fall vegetables) and butchery (pork and beef charcuterie). Vegetarian lunch trays are available; please indicate your preference when booking. Lunch tray reservations are available Wednesdays through Sundays.
---