The COVID pandemic is ever-evolving, as is our response to it. This week, leading health experts called for wearing more effective masks - N95 and KN95 masks - as there is growing evidence that common cloth masks are not protective enough against the new emerging Omicrom variant.
The shifting messages about wearing masks from government health agencies has been confusing to say the least. In the beginning, we were told not to buy the N95 medical grade mask and look for other options such as the blue surgical mask or get creative and sew your own cloth masks. This advice was not based on science, but based on the fact that the U.S., including Westchester, Fairfield and Nassau Counties had a limited supply and worried there would be not enough available for health professionals. So then we were encouraged to buy cloth masks, and seamstresses across the US were making a bundle on selling cute and personal masks online.
---
So why are we still so confused?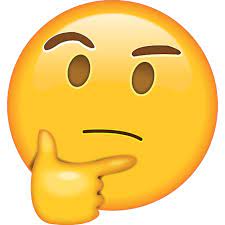 Because it is confusing. As of this week, leading health experts have advised against using cloth masks, which are not as protective, with the highly transmissible Omicron variant. Then we link to the page for the Centers for Disease's guidance on masks and it has not been updated since October 2021 and still includes them in its recommendations.
---
What are we to do to keep
our seniors safe?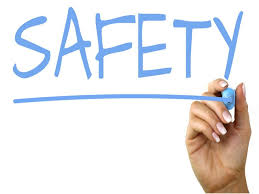 These are the most effective and safest disposable face masks and they are the same ones recommended two years ago.
N95 masks are your best bet and regulated by the US-based NIOSH agency to meet a certain standard of quality. N95s are sometimes referred to as "respirators." The CDC has a giant list of approved N95 masks. Unfortunately, there is an irregular supply of many models of masks, so you may need to check back regularly to see which are in stock. Many stores also have regional stock based on in-store supply, so be sure to check your local zip codes for Westchester, Fairfield and Nassau Counties at different sites where applicable. Or call the stores directly before going out to buy them.

KN95 and KF94 masks are also effective, and likely more comfortable with ear straps. Governed by a different set of standards specific to China and are sometimes easier to find, KF94 masks are similar to KN95, but governed by a Korean standard. These are also sometimes referred to as "respirators."

Surgical-style masks (3-ply) are the next-best thing you can wear. They aren't as effective as the others above, but if they have a good tight fit they can still be effective in less risky settings. Experts recommend wearing two of them in high risk situations (see below).

Cloth masks are not as effective. If you can't get your hands on those, then at least wear a cloth mask, but they're likely far less effective, depending on their material makeup. Experts recommend wearing a surgical mask under the cloth mask for more protection.
---
To Wear a Mask or Not to Wear a Mask,
That is The Question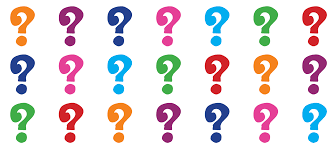 The newest New York state mask mandate took effect Monday, with masks required in all indoor public places unless the businesses or venues implement a vaccine requirement.

Under the mandate, businesses can either require proof of vaccination for entry or ensure all patrons two years and older wear a mask. Violators could face civil and criminal penalties, including a maximum fine of $1,000.
NY State local and county health departments are being asked to enforce NY state mask mandate requirements, but several days after making the mask mandate, NY Gov. Hochul said that county governments will not be required to enforce the mask mandate. This resulted in confusion and neighboring counties taking different actions.
Westchester County
Mask Mandates
Westchester is enforcing the New York State December 16, 2022 mask mandate, but... "to the best of our ability and with great discretion and understanding. A mask mandate is a lot less than a shutdown or a vaccine mandate," said County Executive George Latimer.
Fairfield County, Connecticut
Mask Mandates
It varies by town so link here to see CT Towns who issued a universal mask mandate. According to Stamford government officials, "The mask mandate will be temporary and reassessed by the administration, continuing until transmission rates decrease," a press release states.
---
High Risk Situations to
Be More Protected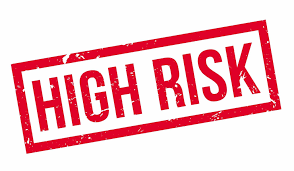 According to the CDC, some situations may have a higher risk of exposure to COVID than others and necessitate a mask. As always, choose a well-fitting and comfortable mask/ respirator and wear it properly (covering your nose and mouth). A poorly fitting or uncomfortable mask or respirator may be worn improperly or taken off frequently, which may reduce its intended benefit.
These High Risk situations might include:
*Note: The options listed on this page may be used to fulfill the requirements of CDC's Mask Order for public transportation.
---
How Do I know if it is a real
or counterfeit N95 Mask?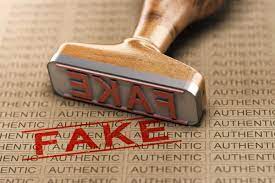 Finding and buying non-counterfeit N95 masks isn't necessarily as straightforward as purchasing cloth or surgical masks. With limited supplies early on, many manufacturers only offered N95 respirators in bulk for healthcare settings at the beginning of the pandemic. Here's what you should know about N95 and KN95 masks and where you can buy them online.
Almost all major News Outlets were onboard with the story this week and invested a lot of time finding and reviewing the right places to purchase these masks. Here are their choices:
As always, if you have any questions about the safety of your loved one during the COVID pandemic, please contact our STEPS Director of Patient Care
at info@stepshomecare.com or call 914.618.4200