During the pandemic, we all seemed to put our preventive health care on hold and this includes delaying screenings, tests and immunizations for ourselves and senior loved ones in Westchester, Fairfield and Nassau Counties. Learn more about which preventive health screening tests you need. Remember, you may think prepping for a colonoscopy is inconvenient, but it's much more inconvenient to have advanced colon cancer if you waited too long to find out.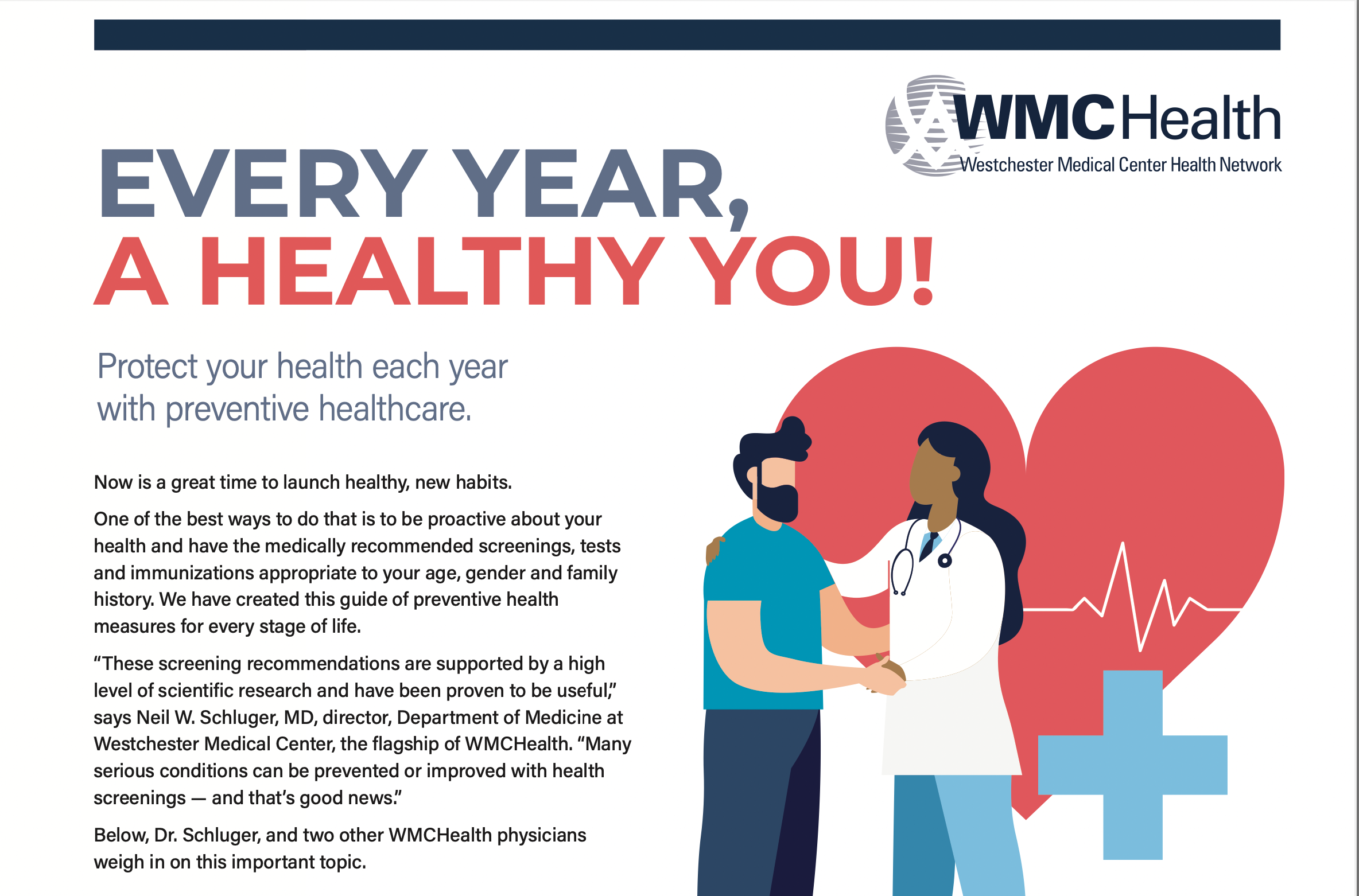 ---
START WITH A PHYSICAL
If you've been reticent about taking control of your health and don't know where to start, schedule an annual physical exam with your physician. After your complete physical, your doctor can help guide you to schedule the tests you need at every age. Be sure to bring a list of questions and notes about any symptoms you may be experiencing, no matter how small they may seem to you.
These annual visits can help you avoid problems in the future. For example, the only way to find out if you have high blood pressure is to have it checked regularly. High blood sugar and high cholesterol levels also may not have any symptoms in the early stages. A simple blood test can check for these conditions.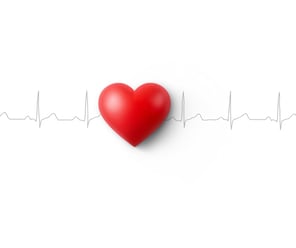 BLOOD PRESSURE SCREENING
Have your blood pressure checked at least once every 2 years. If the top number (systolic number) is from 120 to 139 mm Hg, or the bottom number (diastolic number) is from 80 to 89 mm Hg, you should have it checked every year.

If you have diabetes, heart disease, kidney problems, or certain other conditions, you may need to have your blood pressure checked more often, but still at least once a year.

Watch for blood pressure screenings in your area. Ask your provider if you can stop in to have your blood pressure checked or purchase your own monitor at a local pharmacy.
---

BREAST CANCER SCREENING
Your provider may do a clinical breast exam as part of your preventive exam.

Women ages 40 to 49 may have a mammogram every 1 to 2 years. However, not all experts agree about the benefits of having a mammogram when women are in their 40s. Talk to your provider about what is best for you.

Women ages 50 to 75 should have a mammogram every 1 to 2 years, depending on their risk factors, to check for breast cancer.

Women with a mother or sister who had breast cancer at a younger age should consider yearly mammograms. They should begin earlier than the age at which their youngest family member was diagnosed.

If you have other risk factors for breast cancer, your provider may recommend a mammogram, breast ultrasound, or MRI scan.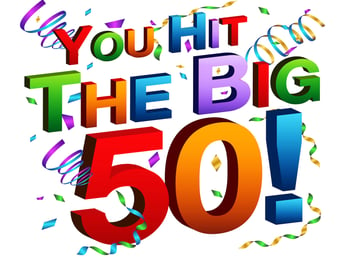 CERVICAL CANCER SCREENING
Cervical cancer screening should start at age 21. After the first test:
Women ages 30 through 65 should be screened with either a Pap test every 3 years or the HPV test every 5 years.

If you or your sexual partner has other new partners, you should have a Pap test every 3 years.

Women who have been treated for precancer (cervical dysplasia) should continue to have Pap tests for 20 years after treatment or until age 65, whichever is longer.

If you have had your uterus and cervix removed (total hysterectomy), and you have not been diagnosed with cervical cancer, you do not need to have Pap smears.
---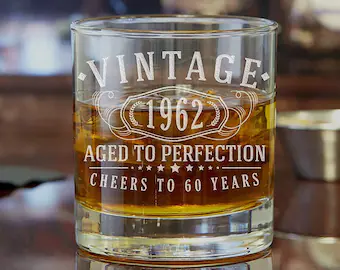 CHOLESTEROL SCREENING
A cholesterol test is a simple blood test. Your doctor may tell you not to eat or drink anything except water for 9 to 12 hours before the test.
Total cholesterol. Less than 200 mg/dL is considered normal.
LDL cholesterol. Less than 100 mg/dL is considered normal. LDL is sometimes called "bad" cholesterol, because it can build up and clog your arteries, eventually leading to heart disease or stroke.
HDL cholesterol. It is best to have more than 40 mg/dL. HDL is sometimes called "good" cholesterol, because it can help clear arteries of cholesterol buildup.
Triglycerides. This is a type of fat in the blood. Normal levels are typically below 150 mg/dL.
Cholesterol should be checked starting early in life—even children and adolescents should have their cholesterol checked.
Cholesterol testing should be done:
Every 5 years for people age 20 or older who are at low risk for cardiovascular disease.

Repeat testing sooner than needed if changes occur in lifestyle (including weight gain and diet).
If you have high cholesterol levels, diabetes, heart disease, kidney problems, or certain other conditions, you may need to be checked more often.
---
COLORECTAL CANCER SCREENING
According to the CDC, adults age 45 to 75 should be screened for colorectal cancer. The decision to be screened between ages 76 and 85 should be made on an individual basis. If you are older than 75, talk to your doctor about screening. People at an increased risk of getting colorectal cancer should talk to their doctor about when to begin screening, which test is right for them, and how often to get tested.
If you are under age 45, talk to your provider about getting screened. You should be screened if you have a strong family history of colon cancer or polyps. Screening may also be considered if you have risk factors such as a history of inflammatory bowel disease or polyps.
Tests Available
A stool-based fecal occult blood (gFOBT) or fecal immunochemical test (FIT) every year

A stool sDNA-FIT test every 1 to 3 years

Flexible sigmoidoscopy every 5 years or every 10 years with stool testing with FIT done every year

CT colonography (virtual colonoscopy) every 5 years

Colonoscopy every 10 years
You may need a colonoscopy more often if you have risk factors for colorectal cancer, such as:
Ulcerative colitis

A personal or family history of colorectal cancer

A history of growths in the colon called adenomatous polyps
---

DENTAL EXAM
Go to the dentist once or twice every year for an exam and cleaning. Your dentist will evaluate if you have a need for more frequent visits.
---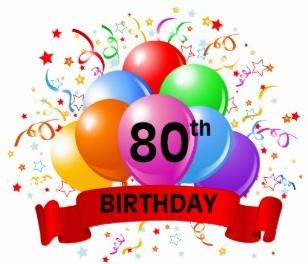 DIABETES SCREENING
Before people develop type 2 diabetes, they almost always have "prediabetes"—blood sugar levels that are higher than normal but not yet high enough to be diagnosed as diabetes.
Doctors sometimes refer to prediabetes as impaired glucose tolerance (IGT) or impaired fasting glucose (IFG), depending on what test was used when it was detected. This condition puts you at a higher risk for developing type 2 diabetes and cardiovascular disease.
If you are over age 40, you should be screened every 3 years.If normal, then continue every 3 years.

Having a BMI over 25 means that you are overweight. If you are overweight, you should be screened at age 35.

If your blood pressure is above 130/80 mm Hg, or you have other risk factors for diabetes, your provider may test your blood sugar level for diabetes.
---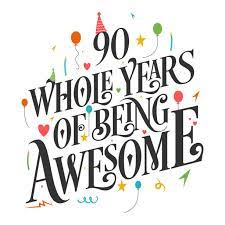 EYE EXAM
According to the American Optometric Association, in the years after you turn 60, a number of eye diseases may develop that can change your vision permanently. The earlier these problems are detected and treated, the more likely you can retain good vision.
The American Optometric Association recommends annual eye examinations for everyone over age 60.

Have an eye exam every 2 to 4 years ages 40 to 54 and every 1 to 3 years ages 55 to 64. Your provider may recommend more frequent eye exams if you have vision problems or glaucoma risk.

Have an eye exam at least every year if you have diabetes.
---

INFECTIOUS DISEASE SCREENING
The US Preventive Services Task Force recommends screening for hepatitis C. Depending on your lifestyle and medical history, you may need to be screened for infections such as syphilis, chlamydia, and HIV, as well as other infections.
---
LUNG CANCER SCREENING
According to the American Lung Association, low-dose CT screening (LDCT) is a test used to detect lung cancer before any symptoms appear. Under the new lung cancer screening guidelines:
You are age 50 to 80 years AND

You have a 20 pack-year smoking history AND

You currently smoke or have quit within the past 15 years
---

OSTEOPOROSIS SCREENING
All women over age 50 with fractures should have a bone density test (DEXA scan).

If you are under age 65 and have risk factors for osteoporosis, you should be screened.
---

SKIN EXAM
According to the Skin Cancer Foundation, as part of a complete early detection strategy, experts recommend that you see a dermatologist once a year, or more often if you are at a higher risk of skin cancer, for a full-body, professional skin exam. People at high risk include those who have had skin cancer before, have close relatives with skin cancer, or have a weakened immune system.