My parents are in their 90s and fortunately they took the initiative years ago to organize their personal affairs - advance directives, long term care insurance, finances, power of attorney - so we would not be left guessing about their end of life desires. In fact, they inspired me in my middle age to confront the uncomfortable topic of my own end of life decisions and made certain that my adult children do not have to scramble to figure out what I would have wanted. Read more below to start the planning process and how to make the difficult conversation easier with your parents and other loved ones. A practical exercise not just for them, but for you to confront your own fears about your end of life plans.
How do you talk about death with a loved one?
People know they should talk about death honestly and openly, but surprisingly few do. In fact, one recent study showed that while 90% of adults say that talking to their loved ones about their end-of-life wishes is important, only 27% have actually had these conversations.
The 9 links below are suggested resources for reading, watching, discussing and listening to help you navigate a more holistic approach to the difficult topic of death and dying.
This living will/advance directive is legal in most states, is user friendly, and speaks to all of a person's needs: medical, personal, emotional and spiritual. Available in a printed and on-line format and published in 30 languages.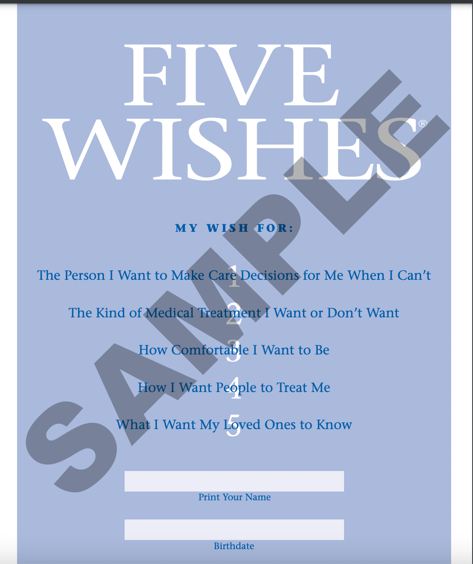 It's time to share the way we want to live through the end of our lives. And it's time to communicate about the kind of care we want and don't want for ourselves. The Conversation Project offers free tools, guidance, and resources to begin talking with those who matter most about your and their wishes.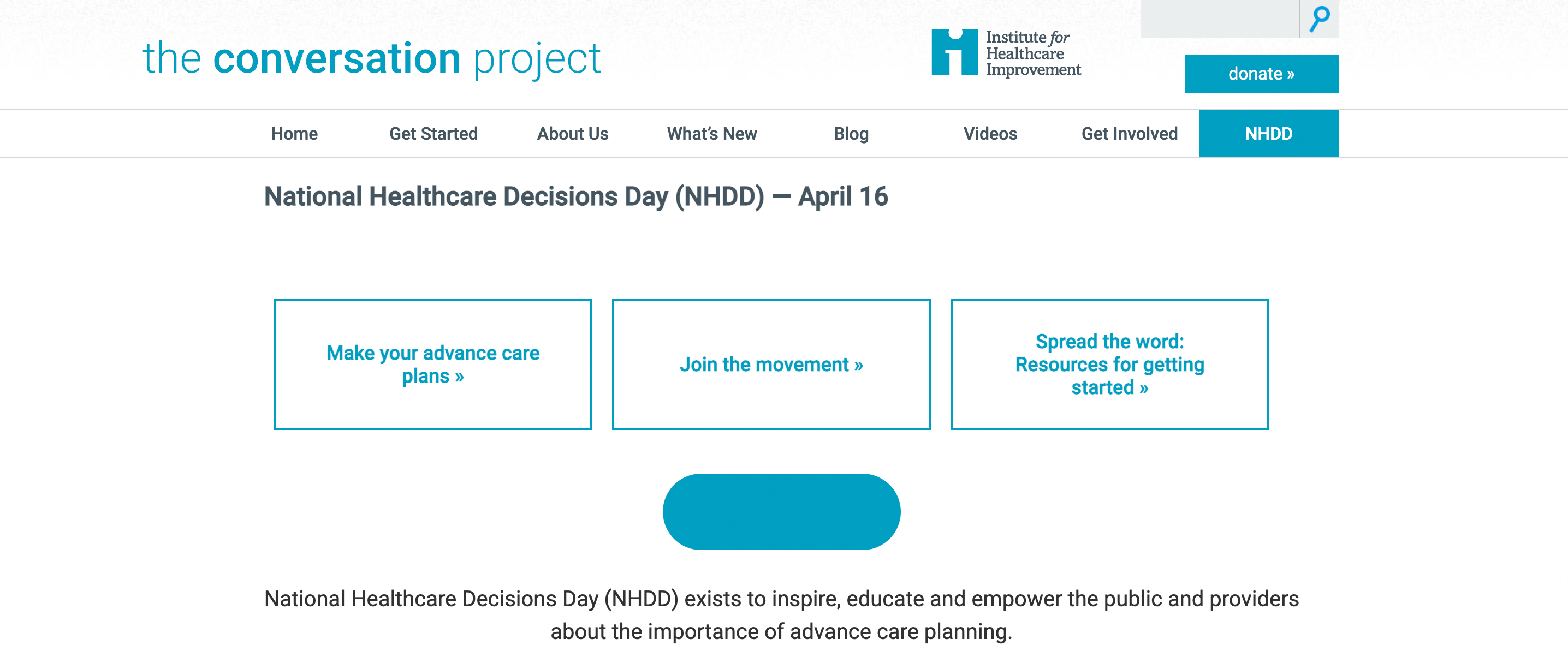 Dr. Atul Gawande explores death, dying and why even doctors struggle to discuss being mortal with patients, in this Emmy-nominated documentary. The book and film examine the relationships between doctors and patients nearing end of life and how the medical professional can help them as they face death.