Snap Photo, Upload, Vote and Share
STEPS Home Care is hosting an online Mother's Day Photo Contest starting Thursday, April 22, 2021 and will run through Mother's Day, Sunday, May 9, 2021. STEPS Home Care will award prizes for photographs with the most votes on the contest page as well as a few fun judging categories such as best setting, most grandkids in one photo and best vintage era theme.
Open to all, the contest asks shutterbugs to submit up to three original photos that include your mom and/or your grandmother and can include grandchildren and pets. It can be an old photo or a new photo. The picture setting can be anywhere: your house, your yard, around the block or in a public space.
"After the long year of COVID-19 social isolation, we wanted to celebrate seeing and being with our mothers and grandmothers again with a fun and simple photo contest. This contest is a thoughtful way for anyone to share their incredible love for their moms and grandma's on Mother's Day," said Jennifer Baukol, owner of STEPS Home Care.
Find full contest details, upload your photos, and encourage friends and family to vote at the STEPS Home Care Photo Contest Page. Photo entries will be accepted until Saturday, May 8, 2021, and winners will be notified by email on Monday, May 10, 2021.
---
STEPS Home Care
Mother's Day Photo Contest
Steps to Enter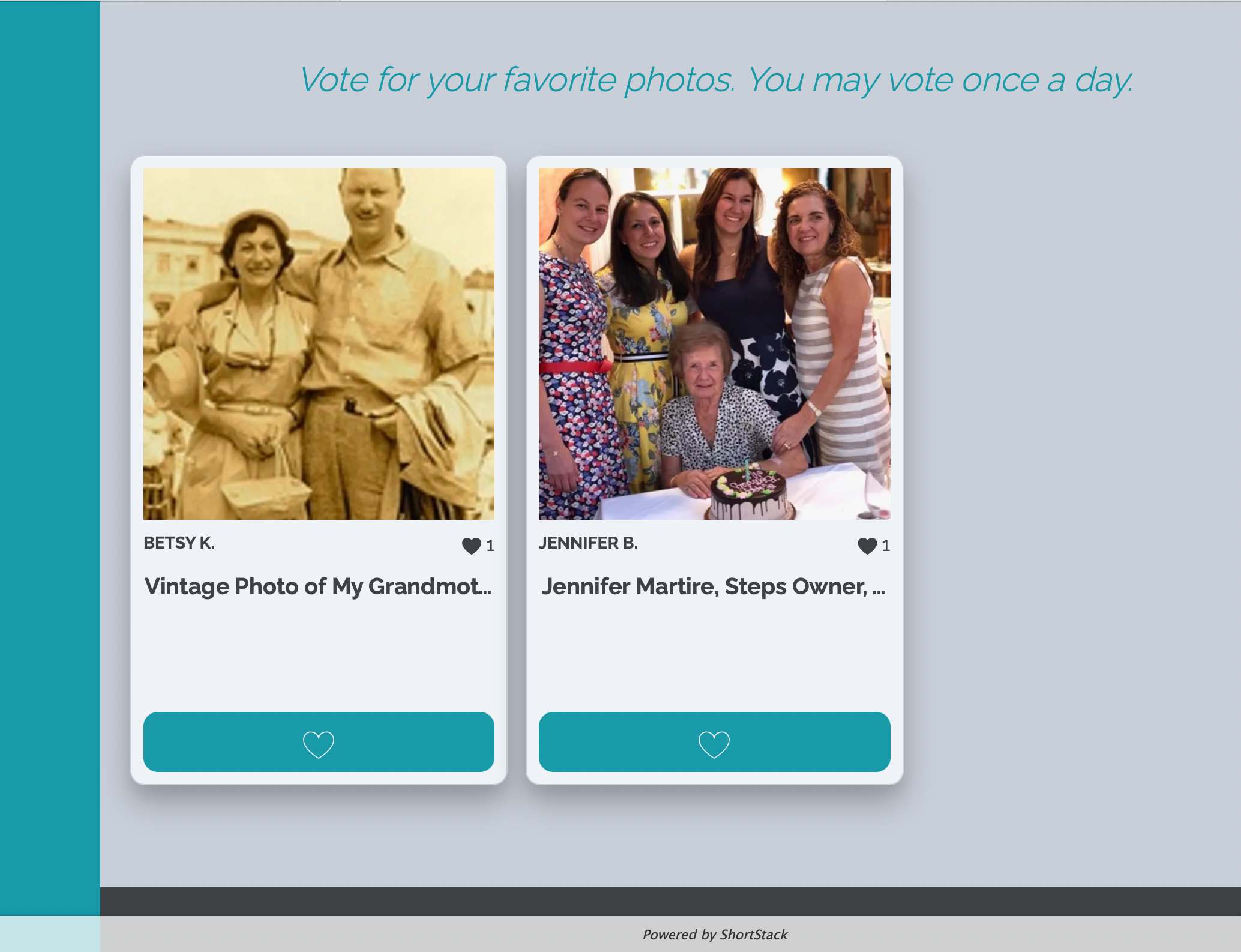 SNAP. Contestants will upload up to three photos taken of themselves with their moms and/or grandmothers. Pets and children welcome in photos too.
VOTE. After filling out the simple entry form on the contest page, contestants will scroll down to the photo gallery and vote for their own photo as well as any other photos they desire - one vote per photo by one person per day.
SHARE. Contestants are encouraged to share their photo and the URL contest link to their Facebook timeline or twitter feed. They can also share to Instagram by uploading to their account. The more family and friends who are encouraged to vote, the greater chance to win. Tagging @STEPShomecare on Facebook, Instagram or Twitter in their photos is suggested, but not necessary to win. In order to abide by Facebook and Instagram contest policies, sharing and linking the contest page to Contestants Facebook timeline and Instagram account are not a requirement to enter or win the contest.
WIN. Winning photos will be awarded based on the most votes acquired on the STEPS Home Care Contest Page. In addition, there will be winners for a few fun judged categories such as 1) Most creative 2) Best Vintage Era Theme, and 3) Most grandchildren in one photo. Contest Prizes will include gift certificates to local restaurants and stores.
For more information about the photo contest