Some 50 percent of elderly adults have malnutrition which can be caused by a variety of factors, including loss of appetite, lack of ability to chew and swallow, increased use of prescription medications and financial constraints. Another reason may be very basic... the inability to plan, shop and prepare meals with ease.
Many seniors may be too fatigued, uninterested and/or depressed to prepare healthy meals for themselves. Some have physical ailments like arthritis which can affect their dexterity that limits their ability to prepare meals. Additionally, many elderly feel overwhelmed by just having to go grocery shopping. And then there are always financial concerns for adequate grocery purchasing.
Financial Help with SNAP
It is very difficult to live on a fixed income like social security and try to stay financially afloat as costs keep rising with inflation. In fact, in 2018, nearly 10 million adults over 50 struggled to afford food: the average household has little to no retirement savings. In fact, "1/3 of senior households has no money left over each month or is in debt after meeting essential expenses." Food security isn't just about having enough food to eat. It's about having enough healthful and nutritious food to sustain good health.
Assistance programs such as The Supplemental Nutrition Assistance Program (SNAP) are designed to address the problem of food insecurity throughout the U.S. population. SNAP could be an additional source of support, but only 42% of eligible seniors participate in the program. Fortunately, the AARP Foundation has taken the difficulty out of understanding how to enroll and how to navigate applying for SNAP to maximize the benefit they receive. Link here to AARP to find out more:

How SNAP Works
SNAP is not just for families with children. Any adult, of any age, who meets the income requirements is eligible.

Your participation in SNAP does not deny the benefit to anyone else.

If you are found eligible, you will receive SNAP benefits on an Electronic Benefit Transfer (EBT) card, which works like a debit card. Benefits are automatically loaded into your account each month. You can use your EBT card to buy groceries at authorized food stores and retailers.

The total amount of SNAP benefits your household gets each month is called an allotment. Because SNAP households are expected to spend about 30 percent of their own resources on food, your allotment is calculated by multiplying your household's net monthly income by 0.3, and subtracting the result from the maximum monthly allotment for your household size.

Your household must meet certain requirements to be eligible for SNAP and receive benefits.You must apply for SNAP in the state where you currently live. Because each state has a different application form and process, a member of your household must contact your state agency directly to apply. If your state agency determines that you are eligible to receive SNAP benefits, you will receive benefits retroactively dated back to the date you submitted the application.

Not all older adults receive the minimum benefit. In fact, nearly a third of older SNAP households receive the maximum benefit. On average, SNAP households with at least one adult age 50 or older received $144 per month in 2018.

Adults over 60 or any adults with a disability have different income requirements and additional allowable deductions, so you may be eligible now even if you weren't before.
---
Make Grocery Shopping Easier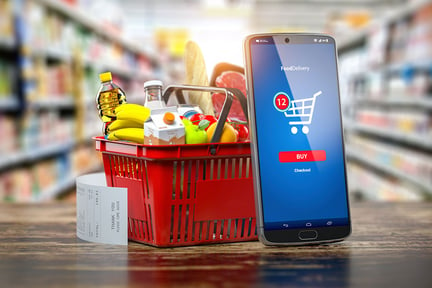 While grocery shopping can be a challenge mentally and physically for older adults, it also has an upside where it can be mentally stimulating and a good form of exercise. Below is a list of grocery shopping tips that you and your elderly loved ones can follow so you can make full use of your trip to the supermarket and enjoy the grocery shopping experience.
Make a List
Everyone, not just seniors, should make a grocery list before going to the market. It keeps you on track financially from overspending and keeps you from making poor impulse purchases for too many unhealthy items.
Purchase OnLine
Most grocery chains and supermarkets have either delivery services or bagging services that you can pick up. Homebound seniors may also find that online shopping is hassle-free, as you can avoid crowds, noise and chaos of looking for items in aisles. Keep an eye out for some supermarkets that will offer free delivery services once you've hit the minimum spending, whether you're shopping online or inside the store.
Look Out for Coupons, Vouchers and Senior Day
Many grocery stores and supermarkets offer vouchers for your next purchase if you've reach a minimum spending for your current purchase. In addition, some stores have a 'Senior's Day' where older adults aged 60 and above can get up to a 10-20% discount on their total grocery bill. Make sure to check at each market as the senior programs vary.
Older Americans, who were at a higher risk of getting sick during the coronavirus pandemic were advised to both stock up on supplies and consider taking steps to avoid crowds. Some supermarket chains reserved special hours for medically at-risk and senior shoppers. Some chains opened their doors earlier from 7–8 a.m. to allow those ages 65 and older to shop in a less crowded environment. Many have continued to date with this helpful practice.
---
Meal Prep and Personal Chef services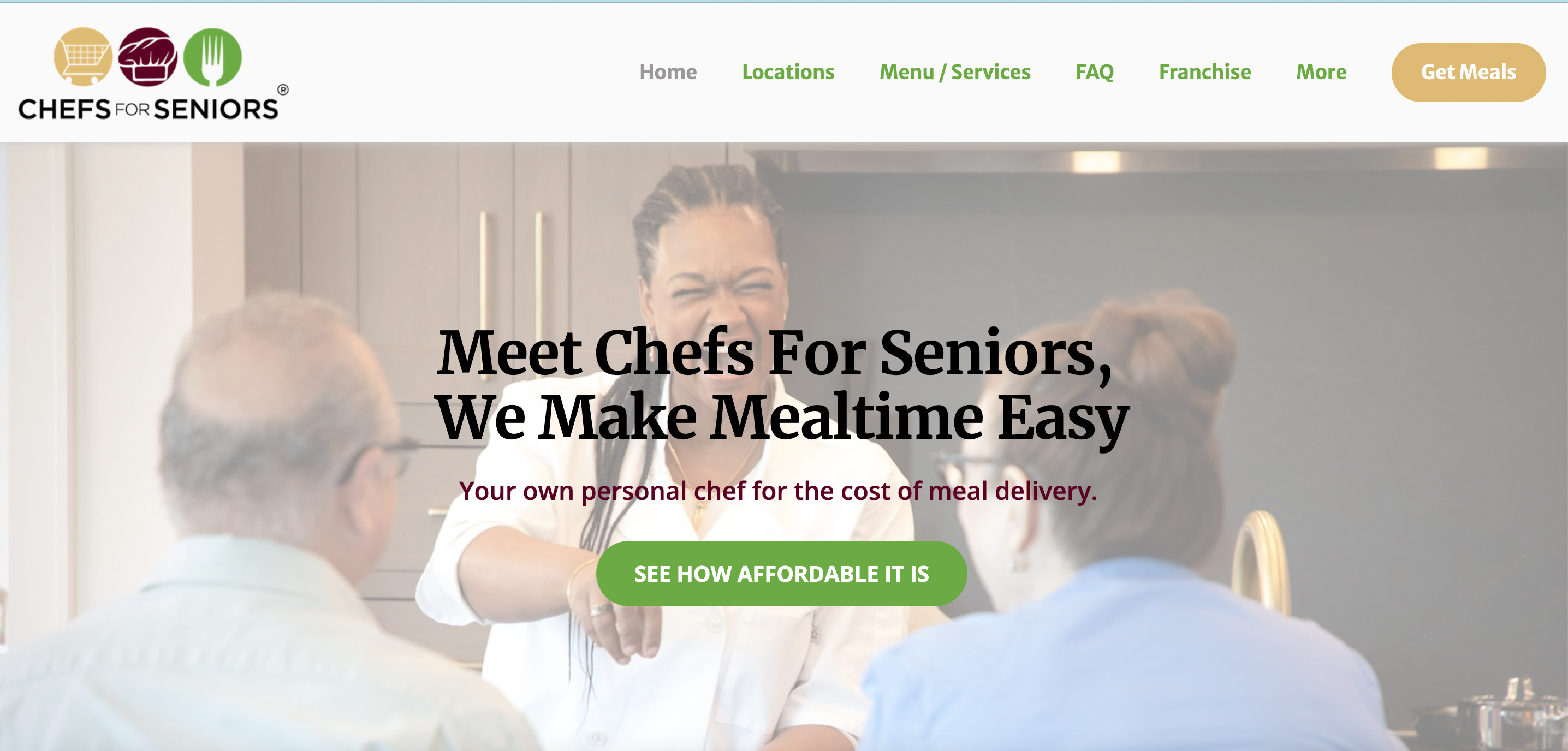 Chefs for Seniors was founded in 2013 by a chef and restaurateur Barret Allman. His wife's grandmother was having difficulty with living independently, which included the ability to cook balanced and healthy meals for herself. Their resolution, and their version of "assisted living," was to shop for groceries and cook for her in her own home. As stated on their Chefs for Seniors Website, they have "...prepared over 590,000 meals for seniors across the US and currently have 60+ franchises open throughout the country." Their mission is to "improve seniors' lives through food." Once completing a free consultation during which need, dietary issues, and time-frame are discussed, the process begins.There is a standard fee of $150, which includes grocery shopping, meal preparation, and cooking in your home, as well as clean-up. Groceries are a separate charge, but the chefs will package leftovers and help create meal plans.home.
---
Meals on Wheels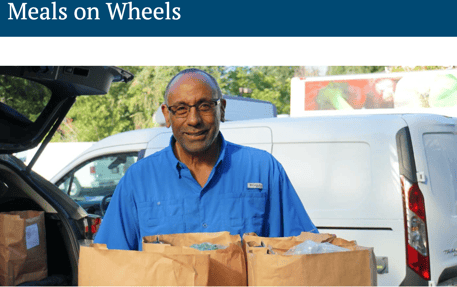 Meals on Wheels offers nutritious meals for homebound older adults and people with disabilities. The delicious frozen meals are easy to heat and are delivered directly to your home each week by caring and compassionate staff and volunteers. Pet food is available upon request.
---
Meal Delivery Services
A comprehensive meal prep services review from November 2022 was developed by the Good Housekeeping Institute whose culinary and nutrition experts tried and tested the top meal prep delivery services. While these meal prep services may be more costly, then can be a convenient and practical dinner game-changer. They offer culinary inspiration, add new foods to your repertoire and even save you a trip to the grocery store.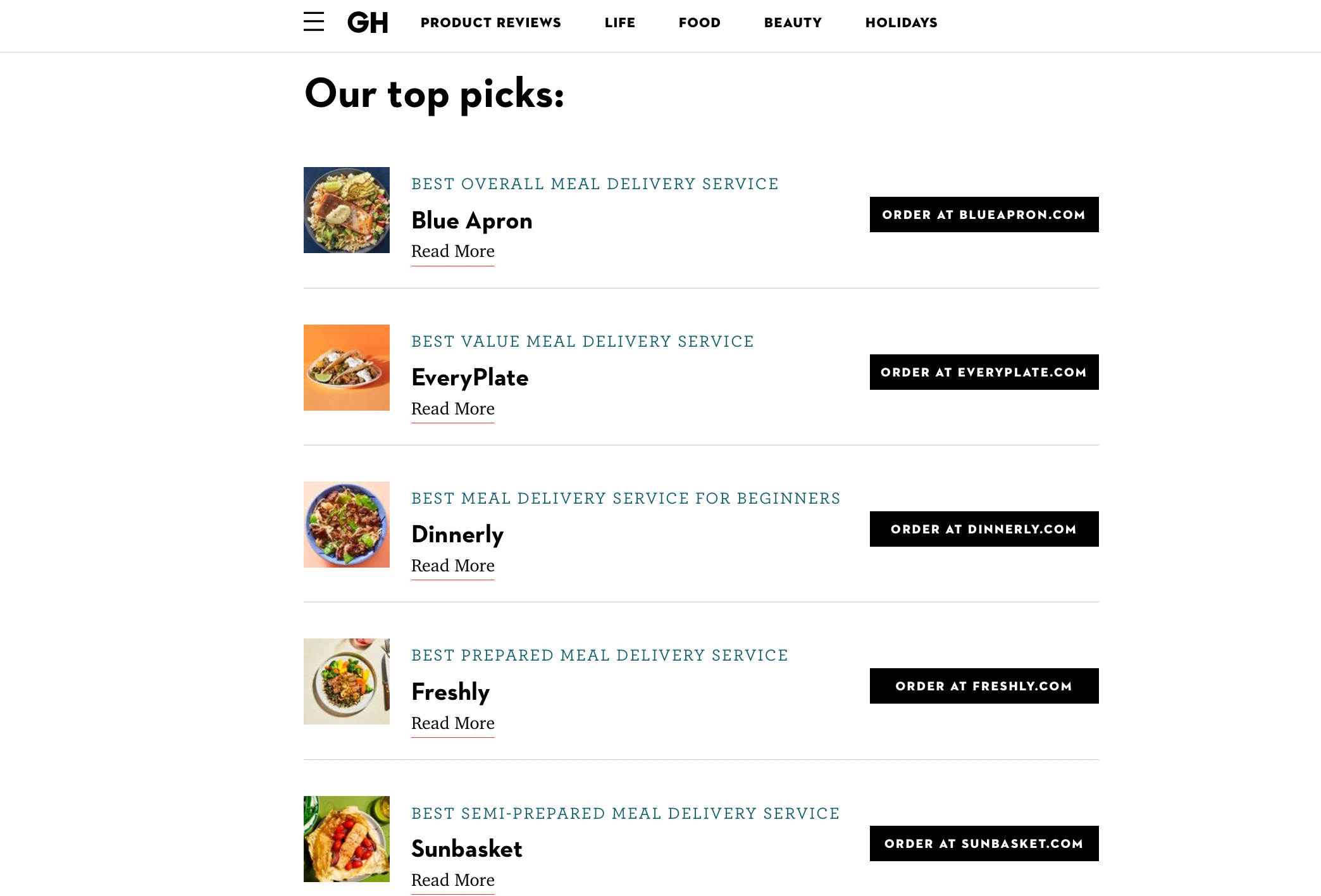 ---

Our Caregivers can help with all aspects of meal planning and following a nutritious diet.
A nurturing caregiver can help your senior loved one take food inventory, make shopping lists and plan menus. They will work with you or your loved one to create a shopping list that is both healthy and familiar. They can help keep track with recommendations from your nutritionist or doctor, and tailor meals to any medical conditions such as diabetes or high blood pressure.
Help Shop for Groceries

Help with Meal Prep
Our in-home Caregivers can prepare the meals or simply provide supervision and assistance as needed.
As people age, they find that where they once sat around a table full of familiar faces at dinner time, now they're alone. In-home Caregivers can provide companion care services during meal time. Your elderly loved one will have someone to talk to and share with, making meal time a much more enjoyable part of the day.
No one likes to clean up after a meal. It's especially challenging for anyone with health or mobility issues. Our Caregivers can make sure you or your loved one feels full and satisfied without having to worry about clean up.
Call us today at 914-618-4200
and ask how we can help with your Loved One's
nutrition and meal prep needs.