Living in an affluent community like Westchester County, NY, seniors are considered high risk for being taken advantage of by increasingly sophisticated criminals. Seniors are often targeted because they tend to be trusting and polite. They also usually have financial savings, own a home, and have good credit—all of which make them attractive to scammers. In this post, we will outline the top senior scams for which to watch out for and local resources available to seniors to help if such a situation arises.

"You won't believe me if I tell you. My 83 year old mom is laundering money for an underground Jamaican criminal enterprise."
Last week, a good friend Steve lamented to me that his 83 year old mom, living in her own home in Virginia, is laundering money for a criminal enterprise based out of Jamaica. I was incredulous. As he told me the story, all the hallmark red flags of an elder abuse and a Ponzi scam were there. His mom befriended a man online who appeared to want to be friends and help her make some quick money with easy banking transactions. While she is content with her husband in retirement, she was bored and was happy to have a new friend to chat with. She fell into the predators hands so easily as she actually was enjoying the tasks that he was asking of her. It was astonishingly quote simple. Take the money he wires to her banking account and then write checks and mail the checks to other people. Along the way, she was asked for some "loan" money that would be repaid with interest. To date, she had paid out over $100,000 in "loans" to her new friend. She even received a suitcase delivered to her home which promised to be filled with her cash rewards. After opening the suitcase, she found old magazines and newspapers and was told that the man who sent her the suitcase stole her money out of it and is on the run.
Each year, millions of elderly Americans fall victim to some type of financial fraud or confidence scheme, including romance, lottery, and sweepstakes scams, to name a few. Criminals will gain their targets' trust and may communicate with them directly via computer, phone, and the mail; or indirectly through the TV and radio. Once successful, scammers are likely to keep a scheme going because of the prospect of significant financial gain.
---
But first...where can you turn to get credible information on these scams or help if your loved one has been duped into a scam.
If you suspect you or a loved one has been a scam victim, don't be embarrassed and report the incident immediately.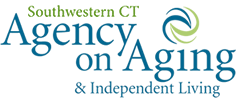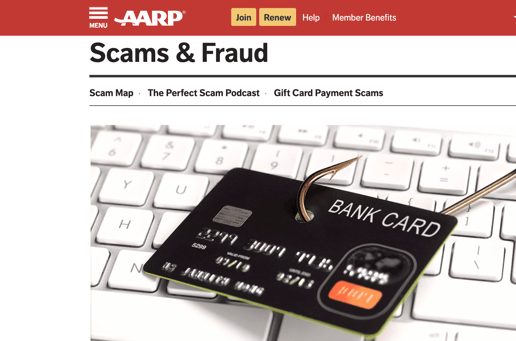 AARP's Fraud Watch Network can help you spot and avoid scams. Sign up for free Watchdog Alerts, review the scam-tracking map, or call the toll-free fraud helpline at 877-908-3360 if you or a loved one suspect you've been a victim.
---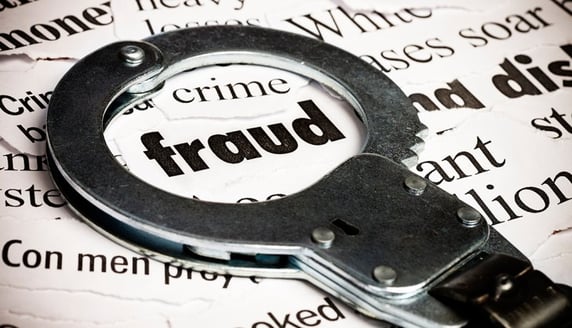 Top 10 Financial Scams
According to the National Coalition of Aging (NCOA) financial scams targeting seniors are so common that they are now considered "the crime of the 21st century." They are difficult to prosecute and most likely will not be reported. The scams target seniors in all socio-economic groups and sadly some are carried out by known relatives.
Recently, the Federal Trade Commission (FTC) found that in addition to asking for wire transfers or gift cards, an increasing number scammers are requesting seniors to mail cash. "The Grandparent Scam," like many senior scams, starts with a phone call using a common scenario. In about half of the reports of cash payments, people said the caller claimed to be in jail or other legal trouble. About a third of these reports mentioned a so-called car accident (some mentioning texting or drinking while driving). In both cases, the callers play on people's emotions and sense of loyalty.
According to the NCOA, below are the top 10 financial scams for which to watch out. Link below to the NCOA article for a brief description of each and how to protect you or a loved one from succumbing to it. Click on each scam to be linked to more info on how to avoid them.
Medicare/Health Insurance Scams
Counterfeit prescription drugs
Homeowner/reverse mortgage scams
---
If it can happen to me, it can happen to you," warns former FBI and CIA Director William Webster in a video message that urges older people and their loved ones to be wary of elder fraud schemes.
Former FBI Director William Webster and his wife were the targets of a Jamaican lottery scam in 2014. They assisted in the FBI's investigation, which led to the arrest and conviction of Keniel Thomas, who was sentenced in February 2019 to nearly six years in prison.
The following text is copied from a press release from the FBI. For the trasnscript, link here.
Transcript / Visit Video Source
The 98-year-old retired judge and his wife Lynda were prospective marks in a Jamaican lottery scam in 2014 when an unsolicited caller informed Webster he won a sweepstakes. To collect his winnings—a car and millions of dollars—Webster was told he needed to pay $50,000. When the couple declined repeatedly, the caller became abusive and threatening. The Websters called the FBI and later worked with special agents in the Washington Field Office to nab the scammer, who is now serving time in prison.
The Websters are among millions of older Americans targeted each year in elder fraud schemes like bogus lottery and romance scams. Fraudsters string along victims with promises of love or riches in exchange for cash advances or assistance moving illegal funds. Losses from these types of scams reach into the hundreds of millions each year and are increasing as the U.S. population ages.
The Websters' case was featured on fbi.gov in 2019 and garnered national attention. The couple hopes the new public service announcement (PSA) will remind older people, their families, and caregivers that they need to maintain their guard against sophisticated schemes.
"Since we have become involved with this issue, we've heard sad stories of millions of dollars stolen, lives threatened, and even suicides," Lynda Webster said. "My husband has been targeted for years. And when one scammer threatened our lives we knew we had to act."
The PSA includes archival images of Webster as a Navy officer in World War II and Korea and later as a federal judge and head of the country's premier intelligence and law enforcement agencies. The scammer who targeted the Websters didn't know this background, just that Judge Webster was older and might therefore be susceptible to cons that prey on traits like trustworthiness, loneliness, and a yearning for more financial security.
In 2019, Director Webster discussed the Jamaican lottery scheme that targeted him and his wife Lynda. The couple worked with the FBI to capture the caller, who was arrested and sentenced to prison.
"Scammers will spend many hours and days talking to their targets, getting to know them, offering friendship and even the promise of love," Lynda Webster said. "They are skillful con artists, and family members and close friends should be aware."
Lynda Webster paid close attention to the scammer's phone calls to her husband, who invited her to listen in. In many cases, scam victims won't divulge they were victimized because they are too embarrassed or don't know where to turn. Lynda Webster was particularly vigilant because her own father was victimized in an investment scheme that cost the family a small fortune.
"It's in every family's interest to stay vigilant," Lynda Webster said. "As loved ones, we must be lovingly watchful of the well-being of the elderly in myriad ways. As seniors' mental acuity declines, their judgement erodes, and it's the family's responsibility to protect them from the people who will prey upon them."
If you believe you or someone you know may have been a victim of elder fraud, contact your local FBI field office or submit a tip online. You can also file a complaint with the FBI's Internet Crime Complaint Center, or IC3