We intuitively know that being outside in nature feels good, but that good feeling is not just anecdotal. Scientific research shows that nature provides authentic short and long term mental and physical health benefits. This week's blog will show you how nature can be beneficial to all of us, young and old, and where to take advantage of all the nature and beautiful outdoors spaces that Westchester County has to offer this fall.
Fortunately, living in Westchester County, NY, and Fairfield County, CT, we have access to nature at our doorstep, with countless walking trails, state parks and nature centers in most towns. For seniors, access to many of these nature centers and in-town trails has become easier as many are offering programming specifically for special needs populations.
Nature Trails and Programs Near You
Nature Centers and Trails in Westchester County NY
Nature Centers and Trails in Fairfield County, CT

---
How Does Nature Help with Cognition?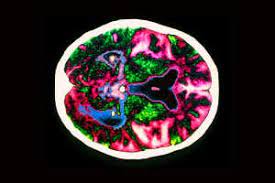 Spending time in nature has a restorative effect on our mental health helping with mental fatigue and improving cognitive functioning. While being outside, nature mildly distracts us from our thoughts and grabs our attention, and in so doing allows our brains to recover through a process called "Attention Restoration Therapy," a phrase coined by Rachel & Stephen Kaplan in their book The Experience of Nature.

One study at the University of Michigan found that after walking for 50 minutes in nature, subjects performed significantly better on memory-related tasks than did subjects who walked in an urban environment.
---
How Does Nature Help with Dementia and Alzheimer's?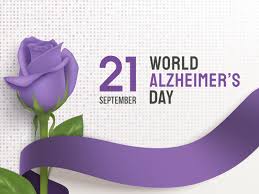 A study published in the American Journal of Alzheimer's Disease & Other Dementias, shows that long-suffering dementia and Alzheimer's patients are known to have decreased symptoms following time in gardens or being exposed to horticultural therapy. Below are two interesting studies showing how nature beneficially helped with negative behaviors associated with dementia.
"Comparing Responses to Horticultural-Based and Traditional Activities in Dementia Care Programs," American Journal of Alzheimer's Disease and Other Dementias, 2010

"Does a Wander Garden Influence Inappropriate Behaviors in Dementia Patients?", American Journal of Alzheimer's Disease and Other Dementias, 2008
---
How Does Nature Help with Depression?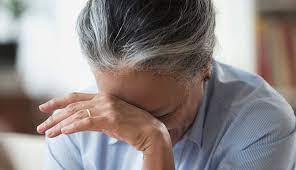 Studies suggest even short periods of time in nature can reduce symptoms of depression. Dutch researchers, who published their findings in the Journal of Epidemiology and Community Health found that living close to parks, or at least near lots of trees, can have far reaching mental health benefits for people young and old. In turn, living in places without parks or trees can have strong negative impacts.
---
How Does Nature Help With Heart Disease?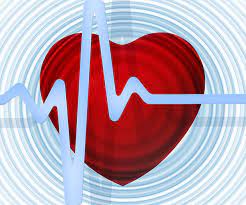 According to a study published in the International Journal of Health Research, exercising outside has greater health benefits than exercising inside or in a typically urban setting. The research revealed that people engaging in "green exercise" were shown to have lower blood pressure, higher self esteem, and improved mood compared to indoor exercisers.
---
How Does Nature Help With Type II Diabetes?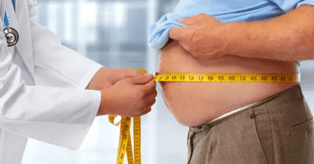 Research published in the journal Diabetes Care shows that walking significantly improves a person's blood sugar control and helps manage the symptoms of Type 2 Diabetes, as well as helping considerably to lower blood glucose levels of pre-diabetic individuals.

More support is found in a Japanese study which found that diabetic patients who took forest walks of 3 to 6 kilometers exhibited consistently lower blood glucose levels. They found that the forest environment triggers changes in hormonal secretion and autonomic nervous functions that have beneficial effects on insulin sensitivity and blood glucose levels.
---
Scenic Fall Foliage
Drives and Walks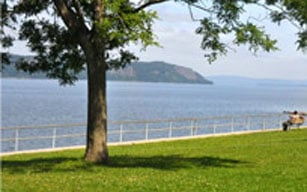 Palmer Avenue, Sleepy Hollow, NY
Jutting out into the Hudson River just beside the Governor Mario M. Cuomo Bridge, Kingsland Point Park offers vistas of the Palisades and Hook Mountain across the river, Westchester's gorgeous shoreline north and south of the point, and, on a clear day, the silhouette of New York City in the distance. Walk along Scenic Hudson Riverwalk. Time your visit for sunset and watch as the brilliant oranges and reds glow as the sun goes down behind the hills of Rockland County.
125 Phelps Way, Pleasantville, NY
Rockefeller State Park Preserve offers quiet countryside walks of all lengths including short flat trails surrounding sunlit pastoral fields perfect for seniors. The property is the former Pocantico Hills and Rockwood Hall country estates of John D. Rockefeller family and William Rockefeller. Since 1983, the Rockefeller Family has generously donated over 1771 acres to the State of New York to safeguard these lands for present and future generations.
The trails of the Preserve are 45 miles of wide and flat crushed stone carriage roads designed to complement the landscape. Popular for walking, riding, jogging, and carriage driving, combinations of trails lead through varied landscapes and past natural and historical features, such as Swan Lake, the Pocantico River with its wood and stone bridges, gurgling streams, colonial stone walls and rock outcroppings. Trail maps of the carriage roads are available at the Preserve Office.
How do you pick a great easy walking trail in Rockefeller State Park Preserve? The App AllTrails has 28 great walking trails and more, with hand-curated trail maps and driving directions as well as detailed reviews and photos from hikers, campers, and nature lovers. In addition All Trails has 22 designated easy trails ranging from 1.4 miles and from 124 to 688 feet above sea level.

Don't worry about missing the peak fall foliage if your senior loved one is not mobile. Connecticut has New England's longest fall foliage season, running from north to south steadily over about 6 weeks. Greenwich Botanical Center located in Cos Cob, CT, is right here in our backyard and is breathtaking. If you want to venture further, here are several suggested Scenic driving "loops" recommended the CT Dept. of Energy and Env Protection. Below is the 115 mile route through Fairfield County into the southern part of the Litchfield Hills region. Make it a day trip with a stop for lunch along the way.
Scenic Fairfield County Drive
Begin in Norwalk at Route 15 (Merritt Parkway) exit 38.

Go north on Routes 123, 106, 33, 35 and 7 to I-84 exit 3 in Danbury.

Then head east on I-84 to exit 5.

Take left on Starr Ave.

Quick right onto Coperthwaite St.

Quick right onto North Main Street

Quick left onto Golden Hill Road to Route 39

Go north on Routes 39 to 37 to Route 7.

Take Route 7 to New Milford.

Go south on Route 67 to Roxbury, then Route 317 to Woodbury.

From Woodbury take Route 6 south to I-84 exit 15.

Jog west on I-84 to exit 10, then southwest on Routes 6, 25 and 302 to Route 58.

Head south on 58 and 136 to Route 15 (Merritt Parkway) exit 42 and head for Norwalk to close the loop.
---

A Picnic Pit-Stop at a CT Vineyard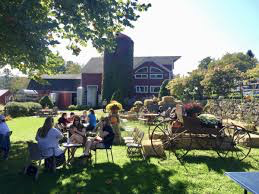 Warren, CT
For a bit of a longer trip (one hour 20 minutes from Greenwich), but well worth it, drive up to Litchfield County to Lake Waramaug in Warren, Connecticut. After a short drive around the scenic lake, stop at Hopkins Vineyard where you can bring your own picnic to dine outside at a table on a sprawling lawn overlooking the lake. Free wine tastings available and wine wine and cheese platters are available to purchase. Live music - gentle on the ears - on weekends from 2-5 pm.
---
Hawk Watch
Greenwich Audubon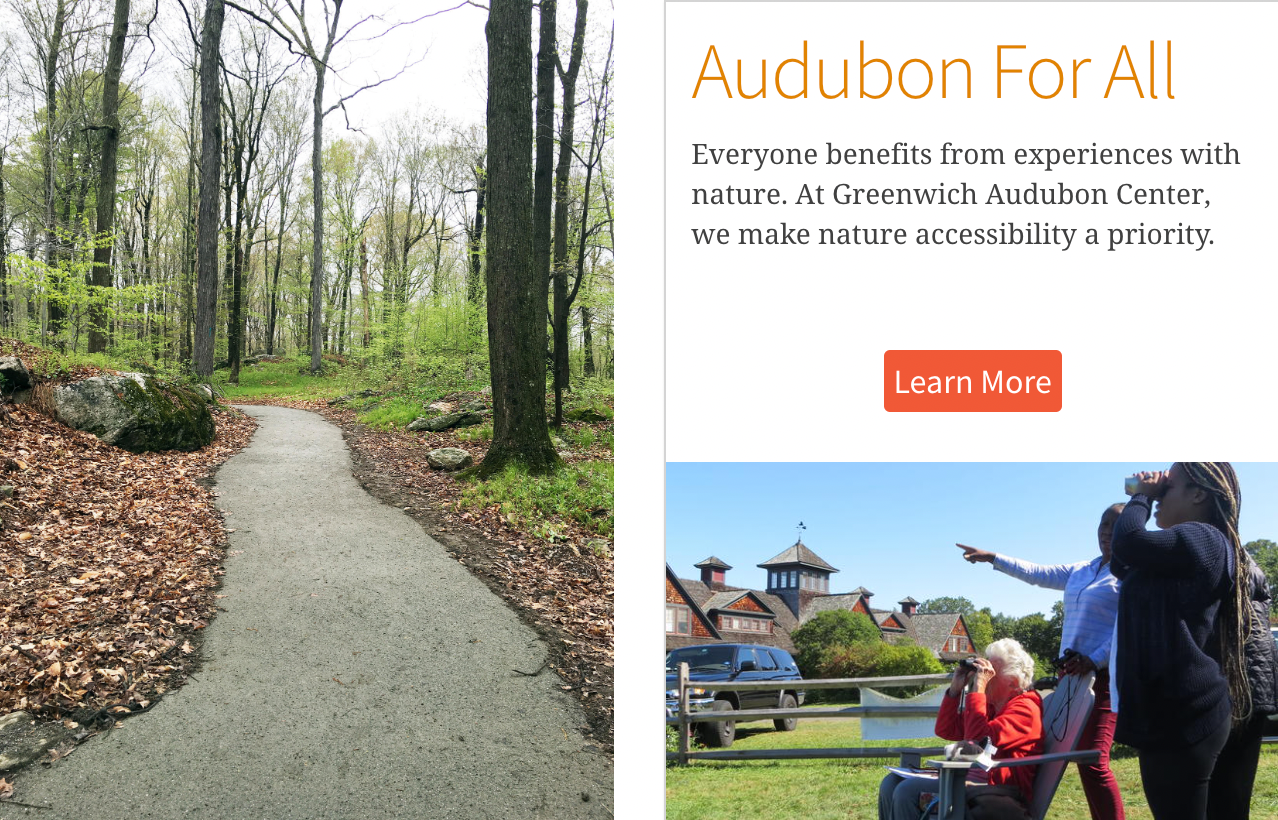 Greenwich Audubon Center offers several accessible trails surrounded by beautiful habitats—including a rain garden, orchard, pond, woodland, and fields. They also offer accessible parking, restrooms, and an elevator at the center. They have a wheelchair and a motorized scooter that can be borrowed inside the building as well. Please call in advance to reserve them for your visit.