A Holiday Gift Guide for Seniors with Dementia: Toys and Gadgets to Entertain and Soothe
Taking care of a family member with dementia at home requires endless patience, kindness and love. It also takes some creativity and planning ahead to keep them from getting bored and working through their most anxious moments such as "sundowners," when the sun sets.
We did some research and asked our STEPS caregivers in Westchester, Fairfield County and Nassau for tips on what toys and gadgets are helping to soothe and entertain our clients with dementia. We also checked in with Kemesha Salmon, owner of TP Toys in New Rochelle, a specialty toy store focused on providing educational toys, with an emphasis on toys geared toward those with special needs. Now you can get a head start on your holiday gift list and channel your inner "preschool teacher" to keep loved ones busy, distracted and calm.
---
Winner of the caregiver friendly award from Today's Caregiver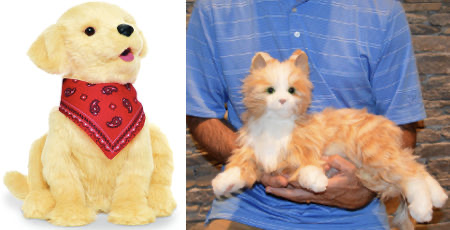 These lifelike robotic stuffed animals respond to touch similar to a real pet, but nobody needs to worry about feeding, grooming or a nighttime walk. The pet even has revolutionary "barkback" technology which allows the puppy to respond to your voice.
I recently sent the golden pup to my 89 year old mom with dementia and she was completely captivated by its lifelike and engaging responses. She fell in love with it instantly, named it and now has it on her lap at all times.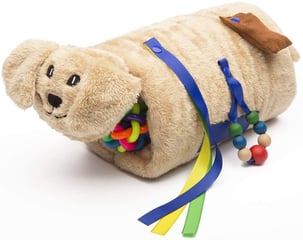 According to Kemesha, "Fidget toys are highly effective and safe sensory therapy tool used to reduce stress and increase brain function in elderly patients living with Alzheimer's and other dementias."
The Twiddle Pup aids in improving strength and dexterity while also assisting in regaining fine motor skills. Animal lovers and former pet owners find comfort and joy by using the TwiddlePup. Machine Washable and Dryer Friendly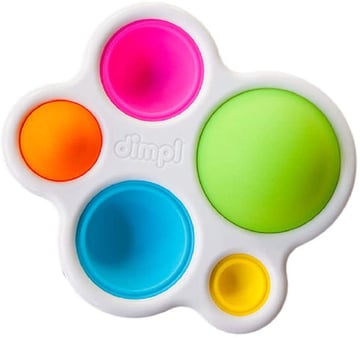 Available at TP Toys, The Dimpl is highly recommended by Kemesha. There are 5 silicone bubbles built into each silicone toy board, which are bright and vibrant, which can mobilize senses. Pressing the bubble will make a sound. This toy is not only suitable for children, but also suitable for adults. Bubbles are made of 100% food-grade silicone and frame made of high-quality ABS plastic, BPA-free and fully safety tested.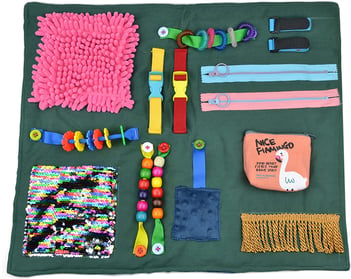 People with dementia become very nervous and irritable because of loss of memory and hands-on ability. This sensory blanket can provide a variety of interesting activities and touches, By keeping their hands busy it can soothe their emotions. This blanket can also improve finger flexibility.
It has many textures, sensory elements and variety of activities like Snap-buckle straps, buckles, zips, shoe laces to keep fidgeting hands busy when your loved one becomes nervous or agitated.

Portability and Washable. Spread it out or roll it up and carry it with you when you go out. Handwashable, and all items are firmly attached to the blanket, just wash and dry.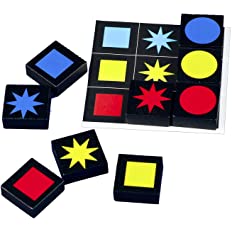 Designed for seniors with dementia - not childish, age appropriate puzzles, games and toys for elderly with dementia. No mention of "dementia" or "Alzheimer's" on the product or packaging. 36 brightly colored tiles draw the person's attention and offer tactile stimulation

Color templates provide guidance and help the person with dementia be successful on their own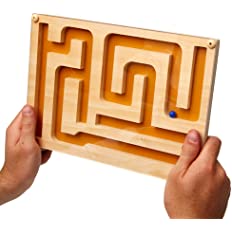 Designed and researched for people with dementia, this product features high color contrast on a large lightweight board to aid people with visual impairments and dexterity difficulties. Curved corners and high-quality materials are additional details that make this marble maze an ideal activity for people with dementia. Simultaneously calming and entertaining, you guide the marble around the track by tilting the maze with both hands. Twist. Turn, Back-up. Repeat!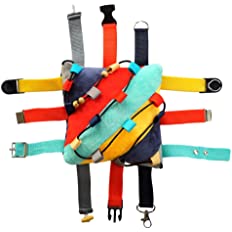 Fine Motor Skills - Practice activities including, sorting, buckles, lacing, clasps, buttons, threading, matching, shoe lace tying, color identification, and problem solving. Great for Travel
---


Where Can you Buy Toys
for Dementia Patients?
Look for small, independently owned toy stores with personalized service and a greater variety of interesting and educational toys for special needs children.
Westchester Toy Stores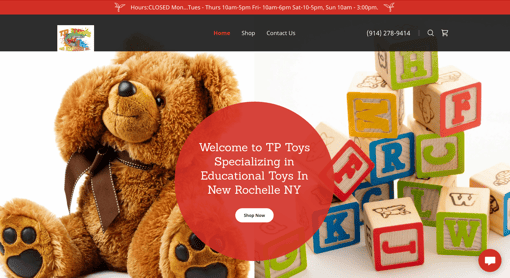 New Rochelle
Briarcliff Toy Shop
Briarcliff
Ossining
Scarsdale
Mamaroneck
Fairfield County Toy Stores
Greenwich
Stamford
At STEPS Home Care, our caregivers offer compassionate assistance for those who are living with dementia and other cognitive and physical debilitating diseases. Your loved one can continue to live at home and receive care individually tailored to maximize their quality of life. For more information on how to assist a loved one with dementia at home, please call (914) 618-4200 or email at info@stepshomecare.com.