"Turn down the TV Please!"I just spent a week visiting my 95 year old dad in Westchester and helping him with his daily activities. After a few stubborn moments leading to an argument, we both agreed that there must be a better way. How could I as a caregiver deal with some of these tasks or his requests that make both of us feel frustrated. And then I googled Gadgets for Seniors and Voila!
1. Turn Down the TV
Portable Television Speaker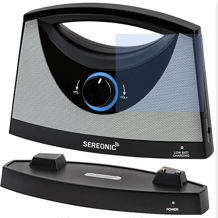 My dad puts the volume on the TV at 95...I did not know it could go that high. The volume is painfully loud for me, and he still can't quite hear the audio. Solve the problem with this SEREONIC portable television speaker. Simply connect it through your television's audio port, and this wireless device does the rest. Place it where it's needed, and use a simple volume dial on the speaker to adjust the output. It's designed to enhance voice clarity. That means the person who is hard of hearing can put it beside their preferred chair and catch every word of their favorite shows without driving everyone else out of the room.
Another option is to find hearing aids that provide bluetooth connection directly to a smart TV. See our blog here on Hearing Aids.
---
2. Where is the remote?
Tile Stickers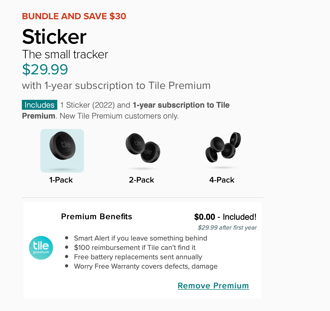 Tile Stickers are a smaller version of the keychain Tile device tracker. The Sticker has a bigger range, louder ring, and longer lasting battery to go with a new shine. Stick Sticker to remotes and other electronic devices, and use the free app to find them. Keep track of more for less with our multi-packs. I even put one on his sunglass case.
---
3. I don't want to wear a life alert!
Medical Alert Watches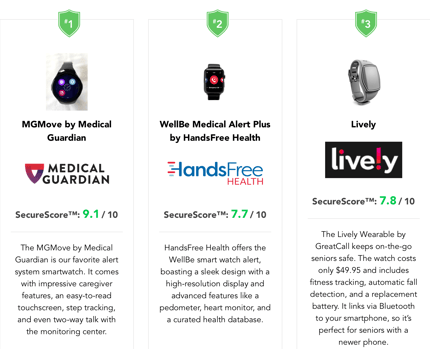 Medical alert providers now offer products that can be worn as watches, combining form, function and fashion. While these newer watches have fancy additional features, a medical alert watch still provides the most basic function of keeping you safe if you have a medical emergency or accident while alone. For example, the MGMove offers many of the safety features found in the best medical alert systems including 24/7 access to a TMA Five Diamond monitoring center, two-way talk with a monitoring center agent, GPS location detection, and caregiver location tracking through the My Guardian portal or app. Check out a review of medical alert watches from Safehome.org.
Alexa Emergency Contact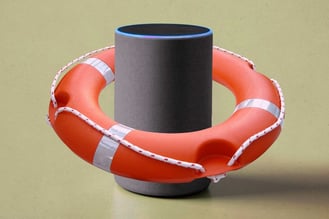 While Alexa cannot call 911, the voice assistant can do the next best thing and call a trusted contact, such as a significant other, parent, or best friend, when you need help.
According to Jennifer Baukol, General Manager of Steps Home Care, two of their clients had fallen when alone in the home and used Alexa Emergency Contact to call loved ones to come to their aid.
The Alexa Emergency Contact can be used like a Life Alert necklace If you've fallen and can't get to your phone or you are unable to find the right number quickly. If you do have your phone with you and the Alexa app is open, you can ask Alexa to call the emergency contact via your phone as well.
---
4. Where are you?
Wireless Caregiver Pagers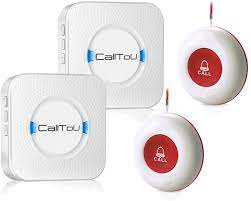 This system from CallToU contains two pagers and three receivers, ideal for larger homes and homes with multiple caregivers. The receivers have adjustable volume levels from 0 to 110 decibels, and users can select from 55 distinct ringtones.
The pagers are water resistant and come with neck straps and double-sided stickers. The pairing process is simple, and the system can be expanded with additional pagers and receivers as needed.
Life 360
Life360 has recently acquired Tile (see above) and this means safety just got a whole lot simpler for families and individuals. Life360 now will be bundling Tile devices as part of their Membership plans, and Tile will offer Life360 Membership benefits to its customers. They also plan to start work on integrating their technologies so Tile devices, Jiobit wearables, and Life360 app customers will show up on a unified map – people, pets, and things all in one place.
---
5. What time did I take my medicine?
Medication Management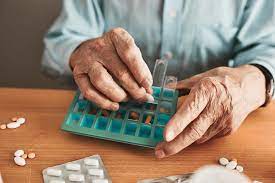 Older adults often take multiple medications, vitamins, and supplements to treat different symptoms and health conditions, and this can increase their risk of medication mix-ups which can be dangerous and even fatal. If your aging loved one is having trouble tracking their medications, there are many helpful apps that allow them or their caregiver to create and monitor medication reminders. You can install apps for medication management on senior-friendly smart watches too.
The role of the caregiver is to simplify the regimen as much as possible and to try and aid them with such things as a simple medicine organizer or pill box. It could also be something very sophisticated, like a medication dispenser.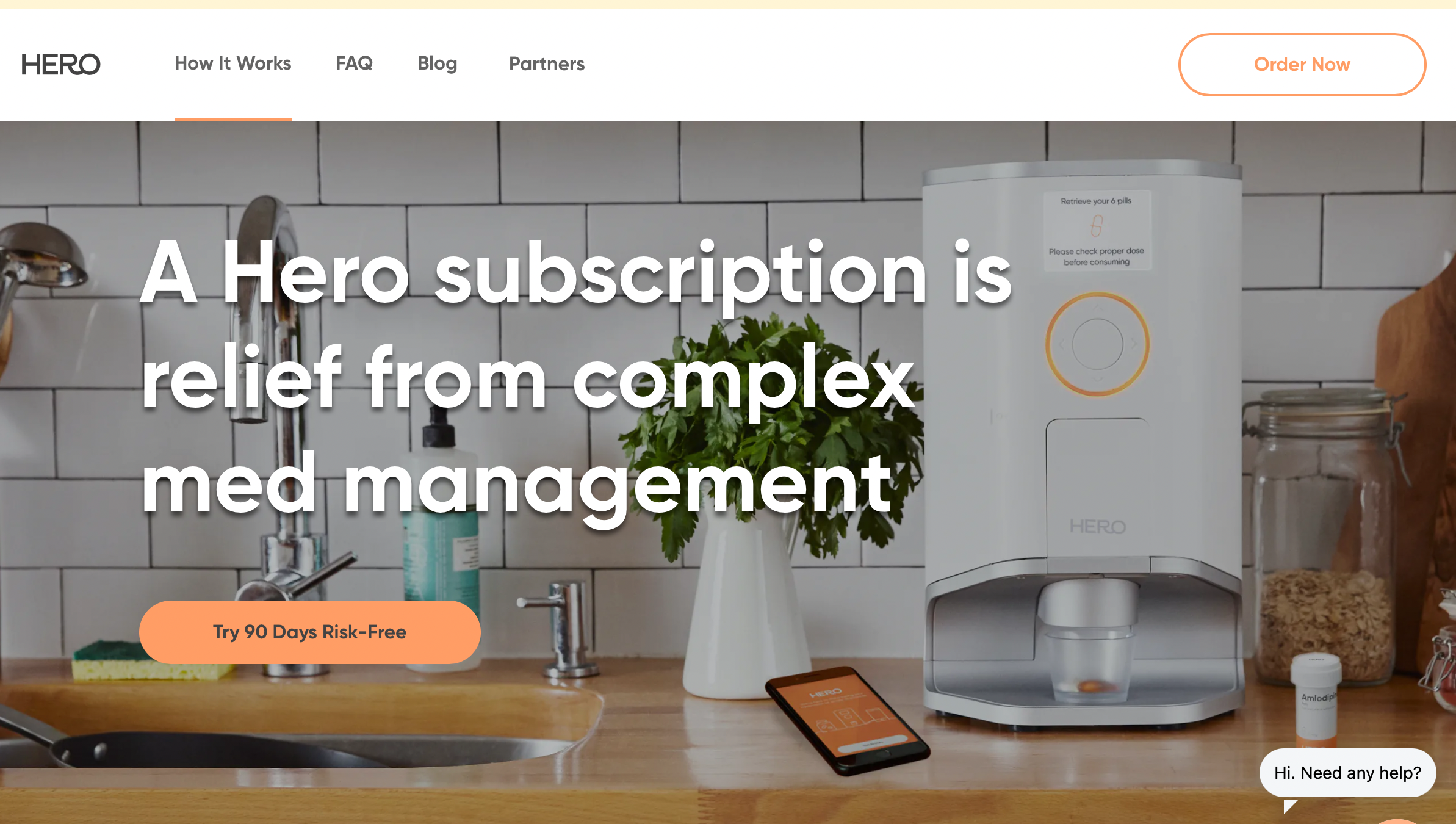 The Hero automatic pill dispenser and app alerts you when it's pill time with a sound and blinking light. One-button press sorts and dispenses your dose. The dispenser holds up to 90-day supply of 10 medicines. Add your medication list into the app to receive pill-time reminders, missed-dose alerts, and track what you took and when. There is remote caregiver monitoring for safety and medication schedule management and it is HIPAA-compliant security. Hero provides automatic refills with free delivery. You can pay your same copay, and they will sync all the meds to the same refill date and deliver them to your doorstep every 30 days.
---
6. I Can't reach that.
Reacher Grabber Tool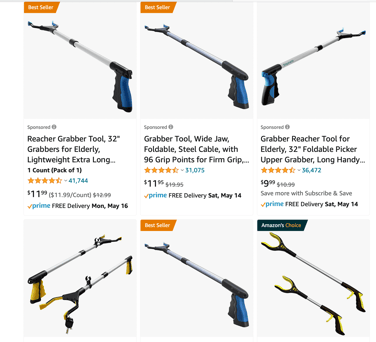 The Reacher Grabber is proof that a gadget doesn't have to be high-tech to help out. Look for a claw with rubberized ends so that whatever is picked up won't fall before being pulled in.
---
7. Give me a minute to open the lock
Keywings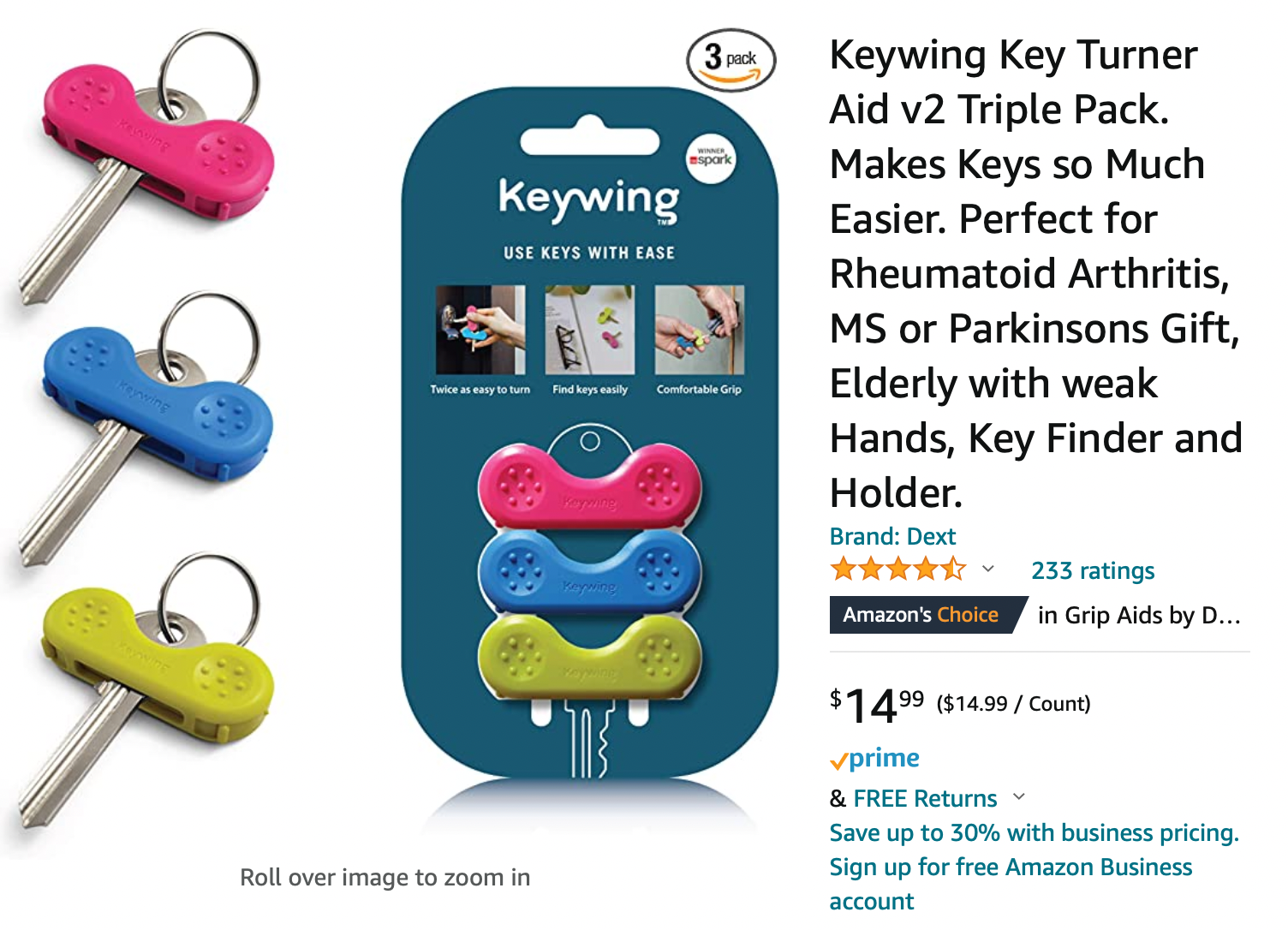 ---
I Can't Read That
8. Magnifying Glass with Light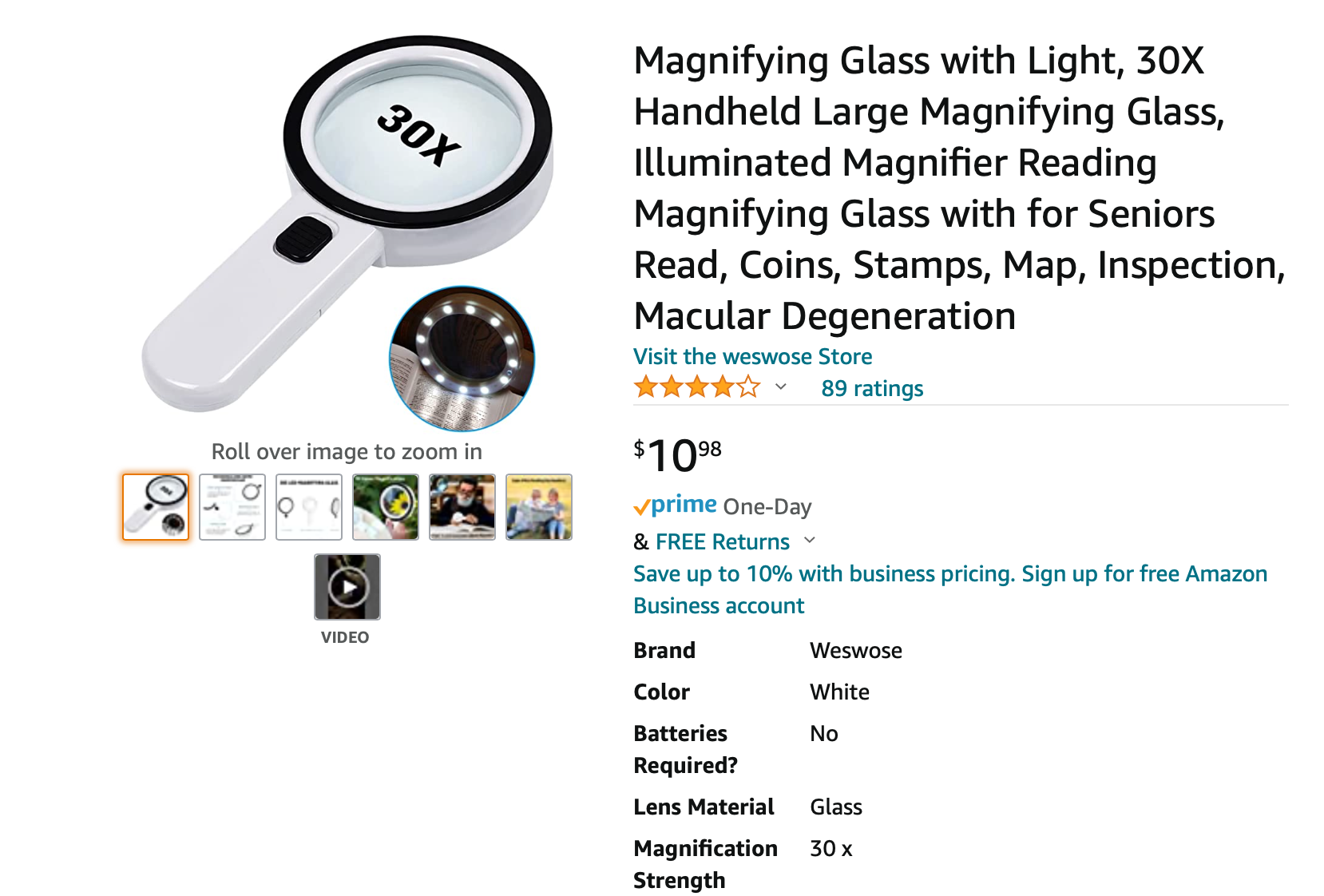 We would love to hear from you about gadgets that your senior loved ones enjoy using or are helping out with daily living tasks. Please email us at info@stepshomecare.com and share with us.