The Westchester Farm Trail...
is a state-designated route connecting 13 farms and orchards from Sleepy Hollow to North Salem. Along the 17-mile trail, there's no shortage of things to do. Hands-on experiences such as making maple syrup, interacting with livestock and even doing the farm chores let you immerse yourself in a day in the life of a farmer. Don't miss the great tours, demonstrations and seasonal events each farm offers.
And if you want to bring a senior loved one who has difficulty walking or may need an ADA accessible bathroom, we have checked that as well.

If you see this image, we have checked to see if the local farm has ADA access to the farm stand, wheelchair accessibility and a handicap accessible bathroom.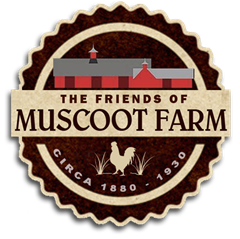 Handicap access dirt trails, ramps and bathroom. A perennial family favorite, this historic farm harkens to the early 20th century. Experiences encompassing kid-friendly events, demonstrations, farm animals, tours, hayrides and hands-on fun include learning to make maple syrup or participating in farm chores. Farmers Market on Sundays .Open daily 10 am–4 pm. 51 Rte. 100, Katonah, (914) 864-7282

Handicap access to store and bathrooms. Popular with families for U-pick apples September through October, it also offers seasonal free-range chicken and quail eggs, tomatoes, blueberries, non-GMO corn and grass-fed beef. Check the website for current hours of operation.130 Hardscrabble Rd., North Salem, (914) 485-1210
Dedicated to developing and advancing sustainable agriculture, environmental stewardship, community education and accessible food systems, the farm offers hands-on practical lessons. It has eight acres of vegetables, herbs and flowers; three greenhouses; a composting facility; a farm stand; beehives and livestock. Don't miss the market on Fridays and Saturdays and U-pick produce in season. Visit the website for schedule and opening days.1271 Hanover St., Yorktown Heights, (914) 962-2368
Handicap access to the farm stand but no handicap bathroom. Rotating through the seasons, this lovely 100-acre historic farm offers spring greens, summer corn and tomatoes, and harvest-time pumpkins and gourds. Open May–October, Monday–Saturday 9 am–6 pm; Sunday 9 am–5 pm. 329 Underhill Ave., Yorktown Heights, (914) 962-4306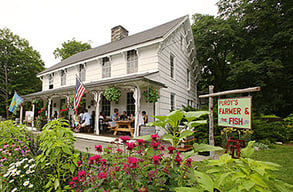 North Salem
This community-oriented restaurant lets you enjoy locally grown food and high-quality seafood. The Farm Shop features fresh produce from the farm, fresh fish from the restaurant's exclusive seafood supplier, Down East Seafood, prepared dishes, meat, cheese and dairy products from local farms, house baked goods, coffee, dry goods, specialty items and more. The shop is open seven days, Monday–Saturday 10:00 am–8:00 pm, Sunday 10:00 am–4:30 pm.100 Titicus Rd., North Salem, (914) 617-8382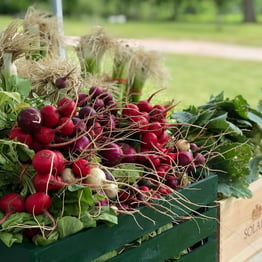 Organic since 1978, this family farm operates a roadside self-serve stand that sells all sorts of green goodies. Check website for farm dinners and other events. Open in season from dawn to dusk. 400 Starr Ridge Rd., Brewster, (646) 833-8159
Closed to Public Until Further Notice
Spend a day walking the 80-acre former Rockefeller estate, touring fields, greenhouses and pastures designed to demonstrate sustainable agriculture. When you're done, wind up at the Blue Hill Grain Bar (closed due to Covid-19). Don't leave without visiting the Farm Store for vegetables, eggs and meat, plus handcrafted goods, books and gardening supplies. Check website for information about ticketed admission, opening times and special events. 630 Bedford Rd., Pocantico Hills, (914) 366-6200
Fairfield County, Connecticut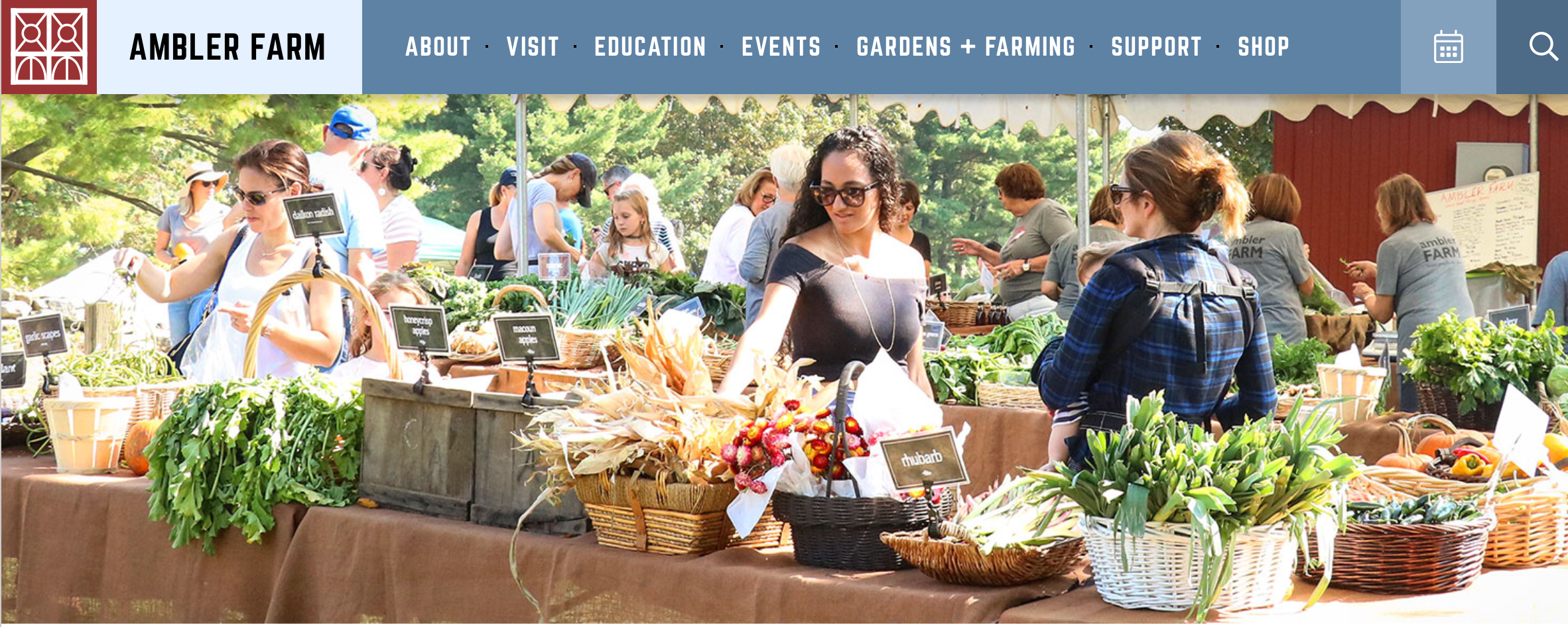 A restored and self sustaining farm of active learning programs. So come 'home' to Ambler Farm and roam our 22 acres of organic gardens, meadows, seasonal farmstand, live farm animals, honeybees and the soon-to-be-restored antique farmhouse. 203.834.1143

The pathways are wheelchair accessible and there is a handicap accessible portable bathroom. A tenth generation family farm offering fall fruits: apples & pears, along with goodies from many area farms as well: mums, maple syrup, honey, eggs, tomatoes, gourds, squash and pumpkins. The setting is a gorgeous hilltop in the beautiful Litchfield Hills of Northwest CT. 860-868-2777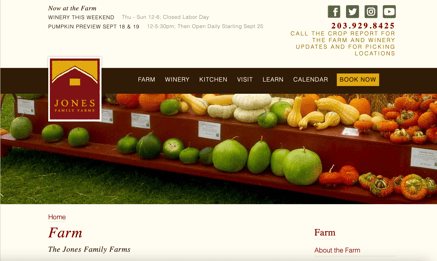 Shelton
For over 150 years, the Jones family has been working the lands on their farm in Shelton, Connecticut. Today this 400-acre farm offers one of the finest harvest-your-own picking experiences due to the high quality crops and the knowledgeable, friendly farmers and staff. Generation after generation of farm guests visit the farm each year–not only to savor the unbelievable flavor of our delicious strawberries or to find the perfect Christmas tree, but to enjoy time with their family while experiencing the rustic beauty of our farm. Call the Farmer Jones Crop Line (203-929-8425) for updated information on the latest information regarding our hours and other details. In the harvest farmyard parking lot there are handicap-accessible parking spaces. The barnyard is a relatively flat, gravel surface that some wheelchairs are able to handle if the weather conditions are good.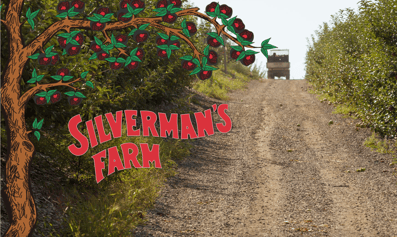 The five-acre Animal Farm is home to emu, buffalo, goats, scottish highland cows, alpaca, sheep and the largest free-range bunny enclosure around. Give the Farm a quick call to see what's picking! They host pick-your-own beginning late June and continuing through September/October. Raspberries, Blueberries and 25 varieties of apples.
The country market boasts fresh baked goods, pies, New England preserves, local honey and syrup, fresh pressed apple cider, our famous apple cider donuts and country collectable gifts. The Greenhouse is brimming with colorful and unique flowering plants for your home and gifting needs.
Visit the pumpkin patch and participate in the annual pumpkin challange. Guess the weight within two ounces on either side and take it home for free. (yes, it can be done!) After pick-your-own season has ended, enjoy a scenic tractor ride through the orchard with a 50 mile view.
Pricing: Animal farm: children $4, adults $6.
Dates of Operation: 7 days a week March - January