Autumn is here and still many sunny days ahead to take advantage of all that Westchester County has to offer for seniors and their families to enjoy - fall foliage drives, fascinating historical homesites and easy flat walking trails through the woods.
Check out our own STEPS Home Care recommendations in this week's blog for local favorite fall activities that will provide seniors and other family members with happy autumn moments and memories.
In addition, we have good news as we have re-launched our Stepping Out Senior Activities on Thursdays every week at 1 pm. We have planned gatherings this fall through Thursday December 1 and we welcome you to join us with your caregiver or family members on our fun and engaging adventures in Westchester County.
---
Serious Fun Arts Fest White Plains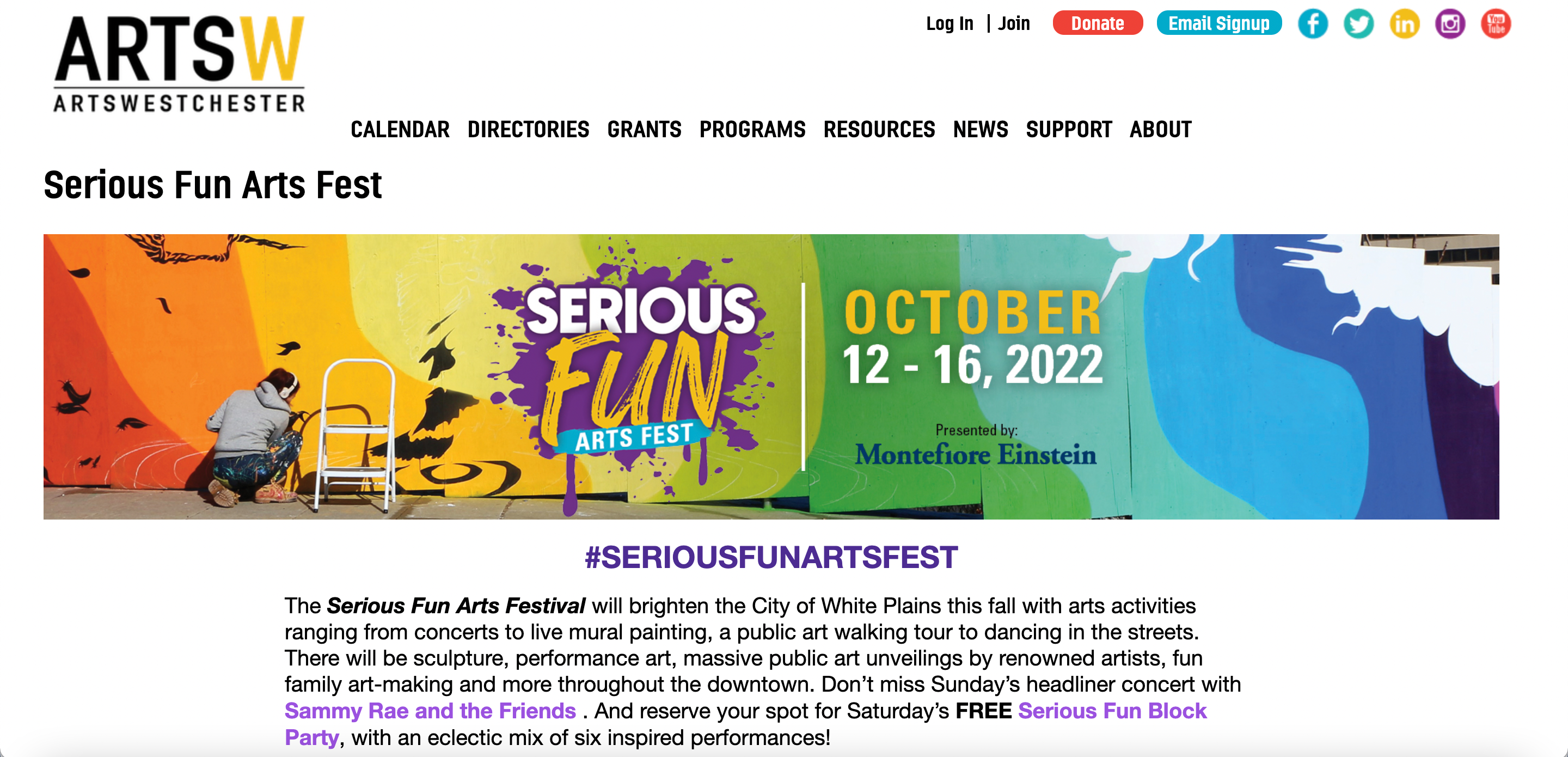 ---
Thursday, October 13 2:00 pm - 9:00 pm
One Martine Gallery
ArtsWestchester at 31 Mamaroneck Avenue
All day: Self-Guided Art Walk
2-4:30pm: The Prom at the White Plains Performing Arts Center
3-5pm: Family Fun: Art-making with the ArtsMobile at Renaissance Plaza
4-7pm: Street performers stroll along Main Street and Mamaroneck Ave.
5-5:30pm: Westchester Chordsmen Quartet in Renaissance Plaza
5-7pm: Live music at White Plains Train Station
6-9pm: Evening Gallery Hop & Pop-Up Parties
---
The Bruce Museum
Greenwich,Connecticut
October 8-9

This festival features contemporary fine art in oils/acrylics, watercolors, mixed media, drawings and prints, photography and sculpture, along with family art activities, demonstrations and food.
Each year the Bruce Museum sponsors two outdoor festivals on the Museum grounds that feature original work by some of the best artists and craftspeople from around the country. The Crafts Festival in May is regularly held one week before Memorial Day. The Arts Festival is regularly held in early October, most times on Columbus Day weekend. All artists are present throughout each entire weekend and all works are for sale.
Festival hours: 10 am – 5 pm. Festival parking: Island Beach parking lot, Steamboat Road, Steamboat Road Commuter Garage, Museum Drive. Admission is on a "Pay as You Wish" basis, with a suggested donation of $10 per adult.
---
Scenic Fall Foliage Drives and Walks
Westchester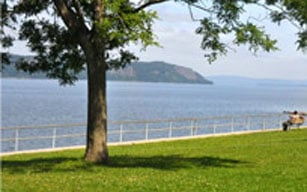 Palmer Avenue, Sleepy Hollow, NY
Jutting out into the Hudson River just beside the Governor Mario M. Cuomo Bridge, Kingsland Point Park offers vistas of the Palisades and Hook Mountain across the river, Westchester's gorgeous shoreline north and south of the point, and, on a clear day, the silhouette of New York City in the distance. Walk along Scenic Hudson Riverwalk. Time your visit for sunset and watch as the brilliant oranges and reds glow as the sun goes down behind the hills of Rockland County.
Rockefeller State Park Preserve
125 Phelps Way, Pleasantville, NY
Rockefeller State Park Preserve offers quiet countryside walks of all lengths including short flat trails surrounding sunlit pastoral fields perfect for seniors. The property is the former Pocantico Hills and Rockwood Hall country estates of John D. Rockefeller family and William Rockefeller. Since 1983, the Rockefeller Family has generously donated over 1771 acres to the State of New York to safeguard these lands for present and future generations.
The trails of the Preserve are 45 miles of wide and flat crushed stone carriage roads designed to complement the landscape. Popular for walking, riding, jogging, and carriage driving, combinations of trails lead through varied landscapes and past natural and historical features, such as Swan Lake, the Pocantico River with its wood and stone bridges, gurgling streams, colonial stone walls and rock outcroppings. Trail maps of the carriage roads are available at the Preserve Office.
How do you pick a great easy walking trail in Rockefeller State Park Preserve? The App AllTrails has 28 great walking trails and more, with hand-curated trail maps and driving directions as well as detailed reviews and photos from hikers, campers, and nature lovers. In addition All Trails has 22 designated easy trails ranging from 1.4 miles and from 124 to 688 feet above sea level.
---
Connecticut Foliage Drives

Don't worry about missing the peak fall foliage if your senior loved one is not mobile. Connecticut has New England's longest fall foliage season, running from north to south steadily over about 6 weeks. Greenwich Botanical Center located in Cos Cob, CT, is right here in our backyard and is breathtaking. If you want to venture further, here are several suggested Scenic driving "loops" recommended the CT Dept. of Energy and Env Protection. Below is the 115 mile route through Fairfield County into the southern part of the Litchfield Hills region. Make it a day trip with a stop for lunch along the way.
Scenic Fairfield County Drive
Begin in Norwalk at Route 15 (Merritt Parkway) exit 38.

Go north on Routes 123, 106, 33, 35 and 7 to I-84 exit 3 in Danbury.

Then head east on I-84 to exit 5.

Take left on Starr Ave.

Quick right onto Coperthwaite St.

Quick right onto North Main Street

Quick left onto Golden Hill Road to Route 39

Go north on Routes 39 to 37 to Route 7.

Take Route 7 to New Milford.

Go south on Route 67 to Roxbury, then Route 317 to Woodbury.

From Woodbury take Route 6 south to I-84 exit 15.

Jog west on I-84 to exit 10, then southwest on Routes 6, 25 and 302 to Route 58.

Head south on 58 and 136 to Route 15 (Merritt Parkway) exit 42 and head for Norwalk to close the loop.
---



A Picnic Pit-Stop at a CT Vineyard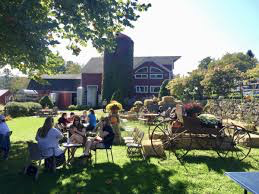 Warren, CT
For a bit of a longer trip (one hour 20 minutes from Greenwich), but well worth it, drive up to Litchfield County to Lake Waramaug in Warren, Connecticut. After a short drive around the scenic lake, stop at Hopkins Vineyard where you can bring your own picnic to dine outside at a table on a sprawling lawn overlooking the lake. Free wine tastings available and wine wine and cheese platters are available to purchase. Live music - gentle on the ears - on weekends from 2-5 pm.
---
The Glass House - Johnson House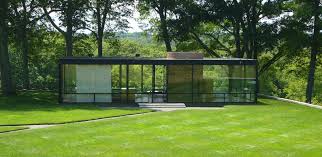 Ponus Ridge Road,
New Canaan, CT
The Glass House is a historic house museum built in 1948–49. It was designed by Philip Johnson as his own residence, and "universally viewed as having been derived from" the Farnsworth House in Plano, Illinois design, according to Alice T. Friedman. The Glass House is open as an outdoor-only experience on the 49 acre property in a limited capacity on Friday, Saturday, Sunday, and Monday between the hours of 10:00 am – 4:00 pm through November 15. Please click here to purchase your grounds passes ($20 per person).
---
Hawk Watch
Greenwich Audubon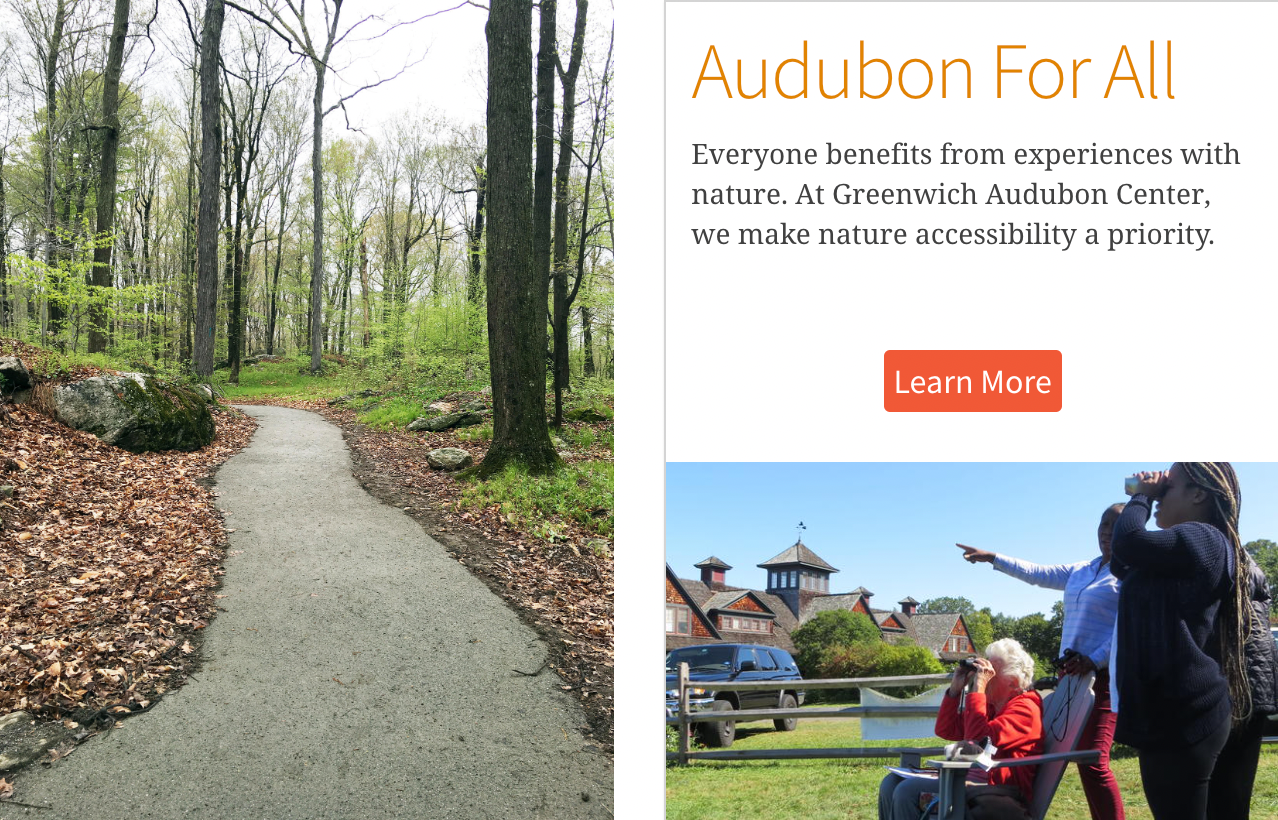 Greenwich Audubon Center offers several accessible trails surrounded by beautiful habitats—including a rain garden, orchard, pond, woodland, and fields. They also offer accessible parking, restrooms, and an elevator at the center. They have a wheelchair and a motorized scooter that can be borrowed inside the building as well. Please call in advance to reserve them for your visit.
Please note that weather and erosion can at times effect the level of accessibility and terrain of our trails. For up-to-date information on the current state of our trails, please call or email us and they will be happy to provide assistance.
---
Fall Farmers Markets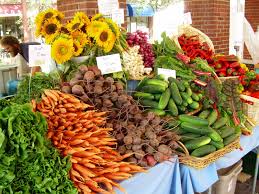 STEPS Home Care previously published a blog on local farmers markets. While the dates may have changed, the contact information in the post and the directions have not. There are new safety precautions such as some markets asking you to make a reservation in advance. See link here for STEPS Home Care blog: Dig in- time to Visit a Local Farmers Market to Buy Fresh Produce and Connect with Your Neighbors.
Below are suggestions for a few farmers markets near us that are open until November:
Westchester County, NY
400 Jay Street, Katonah
Saturdays Through October: 10am - 2pm
Muscoot Farm and Farmers Market
51 Route 100, Katonah
Sundays through October: 10am - 2pm
Greenwich, Connecticut
38 West End Avenue, Old Greenwich
Wednesdays through November 18: 2:30pm - 5pm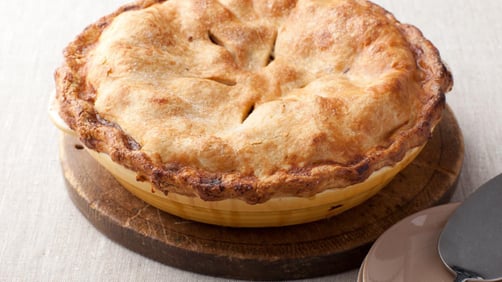 Whether you were able to visit a local apple orchard in Westchester County or pick up a bag of apples at the market, now is the time to take out your favorite family apple recipes. Ask your grandchildren to join you for a virtual cooking session on FaceTime or Zoom as baking is such a meaningful and fun bonding experience when an apple dessert is the focus.
---
Halloween Events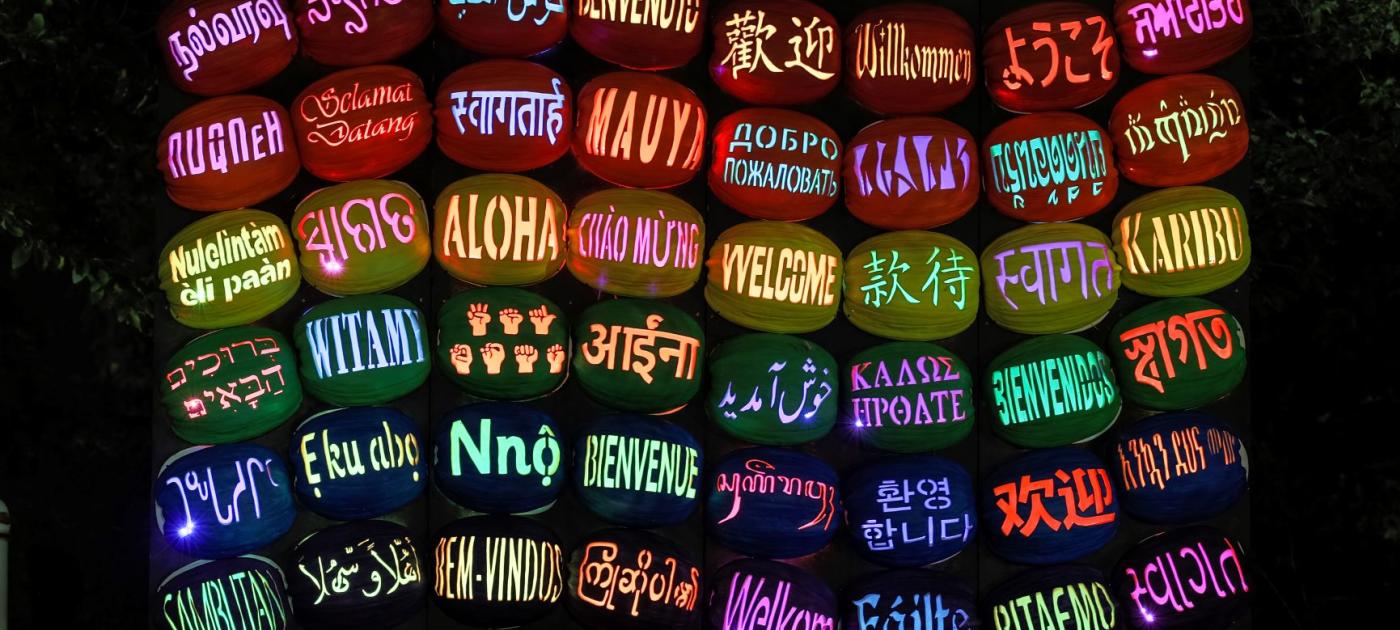 Van Cortlandt Manor
Croton-on-Hudson, NY Through November 20
Meander through an 18th-century landscape and discover a breathtaking display of more than 7,000 illuminated jack o' lanterns—all designed and hand-carved on site by our team of artisans. New for 2022, watch our animated "Jack" Smith Shop in action and keep an eye out for glowing bees.
Complete with synchronized lighting and an original soundtrack, this one-of-a-kind event is not to be missed!
---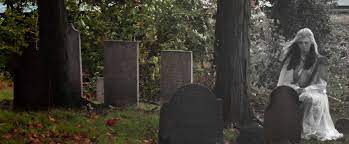 Norwalk, Connecticut Through November
The Norwalk Historical Society hosts a popular spooky evening of history and chilling true stories of the residents buried at the Mill Hill Cemetery in downtown Norwalk. The fundraiser is a fascinating tour of the graveyard and a series of stories acted by local actors and based on research by the historical society. The characters are brought to life at night as they act out the tragic tales of how they passed. You can help support the Norwalk Historical Society with your ticket purchase. This activity is not recommended for children under 8 years old and parental discretion advised. Due to walking outside in the dark, we recommend that only seniors who can walk with good balance attend.
If you have any favorite fall activities, please email us at info@stepshomcare.com and let us know!