Estate planning in NOT just for the affluent, but for everyone. Estate planning is your way of protecting yourself and your family with respects to your health decisions and your family's financial security.
Don't procrastinate and make the time to connect with an estate planner and get prepared. Read more below to learn tips from Michael LaMagna, a local Westchester and Connecticut estate planner.
The prospect of estate planning can seem overwhelming and so many people put it off. More than half of Americans, an estimated 56%, do not have an estate plan in place, making estate planning a critically overlooked component of health and financial wellness. This creates hardship, expenses, unneeded court proceedings and financial waste or otherwise, which can be solved by very simple planning techniques.
According to the National Estate Planners Association, "The purpose of estate planning is to develop a strategy that will maintain the financial security of individuals through their lifetime and ensure the intended transfer of their property and assets at death, while taking into consideration the unique circumstances of the family and the potential costs of different methods."
Don't procrastinate and reach out to an estate planning professionals in your area such as an experienced attorney, accountant, trust officer, and/or credentialed insurance financial planner.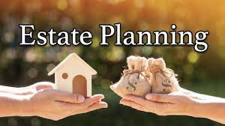 STEPS Home Care reached out to find out more about estate planning from Michael LaMagna, an Elder Law and Trusts & Estates Attorney in Westchester and Fairfield County. He assists his clients in matters that involve Seniors /Elder Law, Long Term Care Planning, Trusts and Estates, Wills, Special Needs Trusts, Probate, Probate Litigation, Long Term Care Planning, Guardianship and Health Care.
"Estate planning is not just for the wealthy, but for everyone as we grow older and want to make certain our assets are taken care of, our health care decisions are adhered to and that we are prepared for any future issues such as disability, illness and/or unpredictable tax changes. Once your plan is in place, you will be covered as far as future decision making, even if you have diminished capacity," said Michael LaMagna, JD, MPA, NHA.
Michael jests that he is very popular at dinner parties when he tells other guests that he is an estate planner and long term care/elder lawyer. Immediately everyone jumps into the conversation about how their aging parents need so much more care and attention than they realized, the associated immense costs and how they in turn worry about being a burden for their own children as they age.
While he says he cannot stop the aging process, he can diminish the hardships and complexities, through simple legal documents. He also states that purchasing long- term care insurance is one of the best ways to ensure care is provided as we age, but that only about 7% of the aging population has any form of this needed insurance. It has become his mission to educate his clients about the advantages of owing a policy.
Michael recommends starting the estate planning process earlier on than you think, as it provides security and comfort knowing that your health wishes and financial needs of your family will be taken care of and executed how you want it done from today forward.
---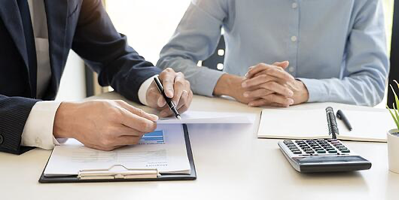 ACCORDING TO MICHAEL LAMAGNA,
A GOOD ESTATE PLAN IS COMPRISED
OF THESE 5 KEY ELEMENTS:
1. DRAW UP A WILL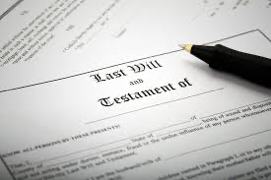 A will is a legally binding document that directs who will receive your property and assets after your death. It names an executor – the person who you want to carry out those directions. A will also names a guardian or guardians who will care for your minor children or other dependents, should you die or become incapacitated.
Put yourself in the driver's seat of your estate and how it will be divided. Without a will, your estate will be settled in probate court, meaning someone else decides where you money goes. It is a slow and expensive process and could take up to two years. While your heirs will still need to go through the court system to have your will reviewed and confirmed as valid, it will be a far simpler process.
2. BENEFICIARY DESIGNATION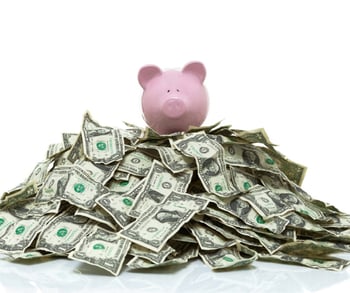 One way to avoid probate court is to have beneficiaries designated for your assets. Some accounts, such as retirement funds and life insurance policies, let owners name beneficiaries who will receive the asset.
3. POWER OF ATTORNEY
A Power of Attorney is the person you designate to step in and manage your affairs, should you become ill or incapacitated. The person you designate, known as your agent, has the power to make financial decisions on your behalf. A Power of Attorney can be general, giving the designated agent the authority to conduct any type of business, or specific, limiting your agents power to transactions expressly outlined.
4. SET UP A TRUST
A trust is a legal arrangement through which a trustee holds legal title to property on behalf of a beneficiary or beneficiaries. The person setting up a trust can dictate how and when beneficiaries receive the assets in the trust. A revocable trust assists you if you lose capacity during your lifetime and distributes without the complexities of probate. An irrevocable trust can assist with long term care (nursing home care) and estate taxation.
5. HEALTH CARE PROXY- MEDICAL DIRECTIVE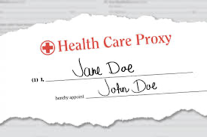 A health care directive is similar to a power of attorney in that it designates someone you choose to make healthcare decisions for you if you are unable to do so yourself. There are two main documents in a health care directive:
A living will, which is a written statement that provides instructions for your health care, should you become terminally ill.
A health care proxy, which designates a person who will make medical decisions on your behalf if you become incapacitated.
---
For more information, reach out to Michael LaMagna, Esp. at 914- 506-4601. Michael is licensed and has offices throughout NY and CT.