At-home rapid COVID tests are now the hottest ticket item after scrambling for Apple AirPods this Christmas. However, there are concerns and questions such as will the new Omicron variant affect the tests' sensitivity and when do you use it? Read more to find out what you need to know for you and your senior loved ones about at-home rapid COVID tests.
What is an at-home Rapid Antigen Test?
An at-home antigen test, also known as a rapid COVID test, are appealing because you can avoid going to and waiting at a testing site and get your results in 15 to 30 minutes. Right now there are three kinds of at-home COVID-19 tests, but the ones you're probably most familiar with are rapid antigen tests. There are several brands and types available, but they all are currently authorized to be performed using nasal swab specimens placed directly into a small amount of a liquid solution.
An antigen may be a substance from the environment, such as chemicals, bacteria, viruses like COVID, or pollen. An antigen may also form inside the body. Your body's immune system will spring into action to fight off the antigen by creating antibodies.
---
Are at-home antigen tests accurate?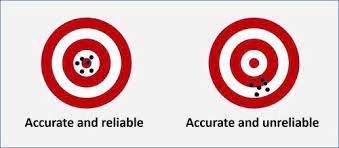 Most health experts agree the best use of a rapid at-home test is to detect when a person is most infectious and poses the biggest risk to others. These tests are most accurate when a person is having COVID symptoms a few days into the infection or has had a recent high-risk exposure (sitting next to someone at dinner who is positive).
Previously, during the Delta COVID virus surge, the at-home rapid tests had a higher accuracy rate because the Delta variant created very large amounts of virus particles that could be detected in the earlier stages of the infection. The Food and Drug Administration announced Tuesday that some antigen tests may not be as sensitive to the omicron variant, which has a lower viral load, particles, to test for.
More specifically, the antigen level in specimens collected either before Omicron symptoms arise or later in the course of infection, may be below the tests' limit of detection. According to the CDC, this may result in a negative antigen test result.
This is why health experts will recommend a polymerase chain reaction test (PCR) as it works differently by detecting lower levels of the virus' genetic material.
---
Do I need a PCR test too?
Positive Result
If you test positive on an antigen test, given that there are high levels of virus circulating in most places in the U.S. right now, you can trust it even if you don't have symptoms, so you should take the recommended isolation measures.
Negative Result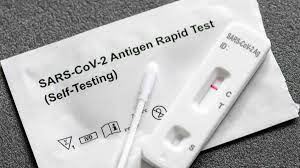 If you test negative but have symptoms of COVID-19, it's relatively simple: You should follow up with a PCR test to confirm, according to the CDC. Continue to isolate yourself as if you tested positive until you get the results.
Bottom Line is if you have a negative at-home antigen test result, it is recommended for you to get a PCR test if ... you need to be certain about the outcome of your negative rapid COVID test result due situations such as traveling, visiting seniors or immunocompromised people, being near unvaccinated children, or have an upcoming hospital admission.
While the most accurate test, the downside is PCR tests require specialized lab equipment, people are waiting or hours in lines or days for appointments and then can wait again for days to get their results back. On the My Chart - Yale University Patient Portal there is a week wait to get a PCR test in our area.
---
What Comes in the Box?

An at-home collection kit can have one or two tests in the box and contains a nose swab, a vial of solution, a cardboard or plastic receptacle to put the test sample in. And pages and pages of instructions. Be sure to have your readers handy to see the small print.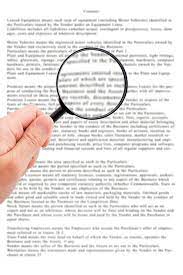 ---
Where can I find them?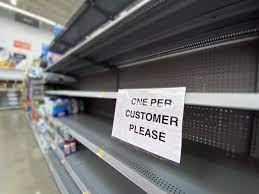 Local - Due to high demand, the tests are now hard to purchase at retail. Local Westchester Facebook chat groups and Fairfield County Next Door Neighbor posts are flooded with comments from people seeking tests and others offering locations to purchase them. Ususally, by the time someone posts a location that has available tests, such as a White Plains CVS, those shelves are empty a few hours later.
Online - We recommend ordering online and refreshing your search online throughout the day to find an available test.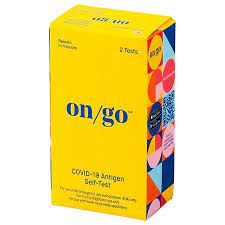 We have found that the big retailers are selling online as well, but sell out quickly. We found an ample supply at lesser known online health services that would not be so obvious. For example getroman.com, a health, wellness and prescription site targeting men, had tests available to ship immediately and arrive within days. Another site which sent the tests overnight was Sterilizer Autoclave Solutions. The key here is to keep scrolling down past the well known big box retailers who pay for advertising for the top-of-the-page Google search spots.
---
What are the best
at-home a
ntigen tests?
This week, Consumer Reports published a guide to rapid at-home antigen tests. Link below for more information.

The editors at Very Well Health, an online health information source, researched dozens of at-home COVID test kits and evaluated them for test type, swab type, result speed, and pricing. Each of the tests chosen in their article was determined to be the best of these factors.
Best Overall: Binax NOW COVID-19 Antigen Self-Test. Uses an anterior nasal swab to quickly and comfortably test at home, and each kit includes two tests for maximum accuracy.
Best with App:
On/Go COVID-19 Antigen Self-Test
The rapid test includes a companion mobile app, which guides you through each step—from sample collection to results.
Best Rapid:
QuickVue At-Home OTC COVID-19 Test
Only takes 10 minutes to provide clear, easy-to-read results.
Best Budget:
Flowflex COVID-19 Antigen Rapid Home Test Kit
Designed with budget in mind, it can be used regardless of whether or not you have symptoms.
Best for Kids:
iHealth COVID-19 Antigen Rapid Test
Its optional mobile app allows the organizer of a small group to monitor multiple testers' results, whether for school or an event.
Best Serial Test:
BD Veritor At-Home COVID-19 Digital Test Kit
The serial test requires its accompanying app to view results, and includes digital instructions, care support, and quick results.
Best Nasal Swab Test:
LetsGetChecked Coronavirus Test
Combines a reliable testing method, the nasal swab, with a reliable testing process, polymerase chain reaction.
Best Molecular:
Cue Health 3 COVID-19 Tests & Cue Reader
Uses nucleic acid amplification that is equivalent to PCR testing in approximately 20 minutes.
No mobile app or assembly is required for usage, and the test can be used whether you have symptoms or not.