While we all have to be careful this season to stay safe, there are still plenty of cheerful holiday activities for seniors and their families to take part in such as holiday light displays in Westchester and Fairfield County. Enjoy these festive light shows, professional and home displays, from the safety of your own car. Be sure to bring Hot Cocoa in a thermos and warm blankets to add to the festive cozy ambiance.
---
Westchester Drive-Thru
Holiday Light Show Displays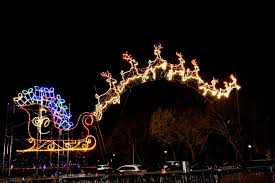 November 27 – January 3. Except December 7, December 14, December 24, December 25. Reservation and $25 per car ticket required.
Westchester's Winter Wonderland is a festive 1.2-mile drive through Kensico Dam Plaza, filled with dazzling exclusive light displays that will thrill youngsters of all ages.
See your favorite holiday characters. Jovial music right on your car radio, wave to Santa and other surprises all seen from the safe and controlled environment of your car.
---
Several houses on North Kensico Avenue
Saturday, November 28, 2020, through Friday, January 1, 2021. The display runs from 5:30-11pm nightly.
The North Kensico Christmas Lights Show is synced to the music on 107.7 FM.
One of the most popular residential Christmas light shows in Westchester. After 13 years, it's the last season the show takes place, with the homeowners acknowledging it's too much work to keep up with as they age. Once there, tune your dial to 107.7 FM and watch and listen as the lights sync to the music. Enjoy seeing the brightly lit snowmen, presents, Christmas trees, and gingerbread men. The Winter Village, where you can spot white light-decorated mini homes, plus check out the model train, is not to be missed. The display does not operate in rain or snow. Masks are required if you get out of your car. Hot chocolate is available, and the owners wear masks and gloves when prepping the gratis goodies. The display runs from 5:30-11pm nightly.
---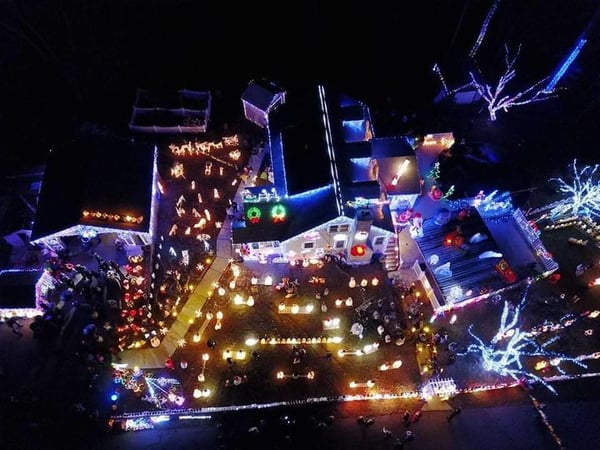 16 Luigi Road, Putnam Valley, NY
Saturday, November 28, 2020, through Friday, January 1, 2021

The Keeler family spends months gearing up for its annual Christmas lights display, and the results are pretty spectacular. There are nearly a million lights that make up this glittering display just north of the border in Putnam County, with, of course, new additions each year. For 2020, there is no annual lighting ceremony. All visitors are asked to wear a mask if you exit your car during your visit. The lights are turned on nightly from 6-10pm, and visitors can drop letters to Santa on the property, with a promise that he just might reply.
---
12 Jenkins Court, Ossining, NY
Saturday, November 28, 2020, through Wednesday, January 6, 2021

For the fourth year, the Staples family is decking its house for the holidays with lots of lights, snowflakes, and more. While it won't host a big opening celebration like years past—due to COVID concerns and because the family is welcoming a new baby, on Christmas, no less!— there are some fun new features, such as a Star Wars medley. Turn your car radio to 90.5 FM to check out the awesome synced-to-music show, and be sure to go to the Facebook page, where the family shares lots of fun content. You can check out the show every night from 4:30-9pm. Pullover to listen and watch the show, but be sure to keep the driveways clear, keep the noise down, and wear a mask and socially distance if you decide to get out of your car.
---
50 Parsons Street, Harrison, NY
Looking for a little Christmas nostalgia? This long-running display in Harrison has lots of antique pieces—plus tons more. Owner Roy Aletti has been decking out his house for more than 40 years! This video has a preview of what you'll find.
---
96 Hill Street​, New Rochelle, NY
2020 dates TBD
This display is celebrating its 27th year! Just a few quick turns off I-95, you'll find dazzling wreaths, decked-out trees, and lots of figurines, like Santa, teddy bears, and even Winnie the Pooh.
---
Connecticut Drive-Thru
Holiday Light Show Displays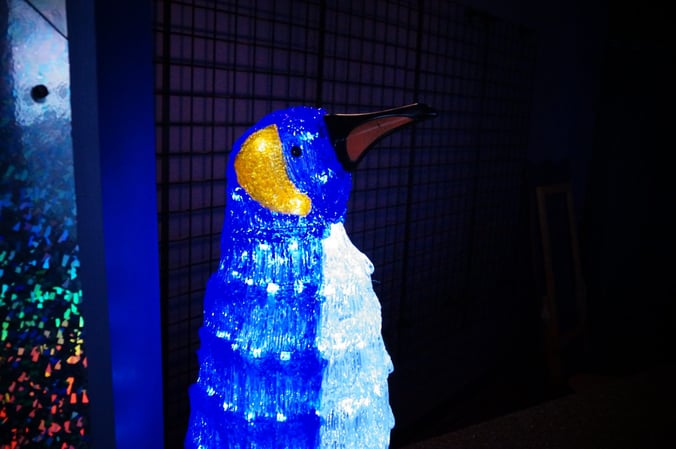 Stepping Stones Museum, 303 West Avenue, Norwalk
Open until December 23
5:30 p.m. – 7:30 p.m.
Reservation required.
Stepping Stones Museum for Children wants to bring joy to the community this holiday season with a FREE presentation of this year's Worldwide Lights Celebration Car Parade. Treat your family to a spectacular holiday light display from the safe comfort of your car!
Registered guests will enjoy a Luminescent Light Forest with nontraditional trees, a beautiful Evergreen display, plus hidden light treasures, sparkling presents and happy Santa sightings. A special looping light show, prepared by museum educators, will air on the museum's indoor Light Gallery. All visitors will receive a Worldwide Light Celebration activity sheet and a special Stepping Stones at Twenty puzzle. Families can also purchase Healthyville Cafe food snack bags for $5. Credit cards only, please.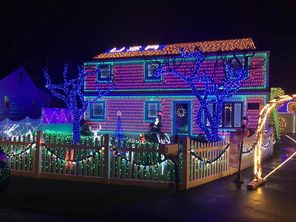 68 Lewelyn Road, Stamford, CT
Open until January 7, 5 pm - 1am
No backyard display but lights will be up in the front!
Decorating for the holidays is a fun way to spread some cheer. Most people hang a wreath and drape bright lights around the trees, but this one home in Stamford goes above and beyond. Known simply as "Tony's House of Lights," this destination is certain to put a twinkle in your eye. This breathtaking house on Lewelyn Road just might have the wackiest neighborhood Christmas light display in all of Connecticut.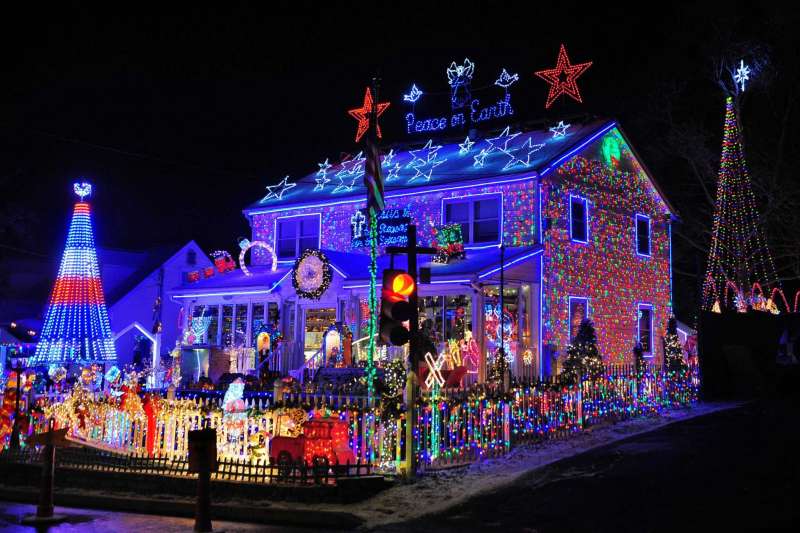 226 Roseville Terrace, Fairfield, CT
Beginning on Thanksgiving at 5 p.m.
Sunday – Thursday: 5 p.m. – 9 p.m.
Friday & Saturday: 5 p.m. – 10 p.m.
Broadcast the music in the warmth of your car synchronized to their lights as you view the display from the street. Please stay in your car, and tune your radio station to 103.3 FM to enjoy the music.
Enjoy your holiday safely with your loved ones