New research findings show that just a few changes to your diet could add years to your life, but the sooner you start the better. Read more to learn how making simple dietary changes now can lead to a longer life span down the road. We also include helpful tips and links on how to find a Registered Dietitian Nutritionist (RDN) to guide you in Westchester, Fairfield and Nassau Counties.
It is common knowledge that a healthy diet is based on more plants, legumes, nuts and seeds and less on red meat, processed foods and sugary snacks. However, until this week, we did not really quantify how many years we were adding to our lifespan by choosing these healthier foods. Now, a new study has found that eating these healthier foods could extend lifespan by six to seven years in middle-aged age adults, and in young adults, could increase lifespan by about ten years.
The researchers from Norway reviewed findings from many studies that looked at diet and longevity, alongside data from the Global Burden of Disease study, which provides an overview of population health status in various countries.
Once the data was combined, they were able to estimate how life expectancy varied with continuous changes in dietary intake of: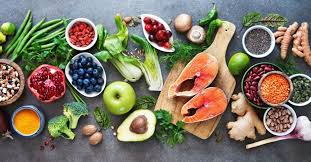 fruit and vegetables, whole grains, refined grains, nuts, legumes, fish, eggs, dairy, red meat
The authors were then able to produce an "optimal" diet for longevity, which they then compared with the typical western diet – which mostly contains high amounts of processed foods,
Not surprising, the findings showed that an optimal diet included more legumes (beans, peas, and lentils), whole grains (oats, barley, and brown rice) and nuts, and less red and processed meat, as well as less processed wheat products and sugary snacks and drinks.
---
Eating Healthy Can be Easy: Simply Swap
While we know that eating healthy is important, most of us find it more difficult and make it more difficult to do it daily. This study revealed that by easily swapping some healthy foods for some unhealthy foods, it was easier to maintain the dietary changes. Good news is that this is a sustained change over time to healthier foods, not an extreme diet-makeover or drastic diet with calorie and food restriction.
The researchers developed an online tool The Food4HealthyLife calculator that anyone can use to get an idea of how individual food choices and changing those food choices can affect life expectancy.
The study also found that it's never too late to start as older people, while the gains would be smaller, they would still be substantial.
"Our results indicate that for individuals with a typical Western diet, sustained dietary changes at any age may give substantial health benefits, although the gains are the largest if changes start early in life," say the researchers.
---
What are some of the best rated
healthful diets based
on healthy eating choices?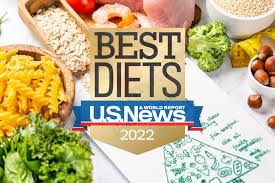 Editors and reporters for U.S. News selected 40 diets for the 2021 annual rankings and then investigated medical journals, government reports and other resources to create profiles of the 40 diets. A panel of 27 experts in diet, nutrition, obesity, food psychology, diabetes and heart disease reviewed the profiles, did their own fact-finding and rated each diet.
The Mediterranean Diet
For the fifth straight year the Mediterranean diet, which emphasizes fruit, vegetables, olive oil, fish and other healthy food, was ranked the No. 1 best diet overall by U.S. News, which released its best diet rankings for 2022 on Jan. 4. The Mediterranean Diet also was named the best diet for healthy eating, the best diet for diabetes, the best plant-based diet and the easiest diet to follow. The Mediterranean Diet and the Ornish Diet tied for best heart-healthy diet.
---
Where to find a Registered Dietitian Nutritionist (RDN) in Westchester, Fairfield and Nassau Counties.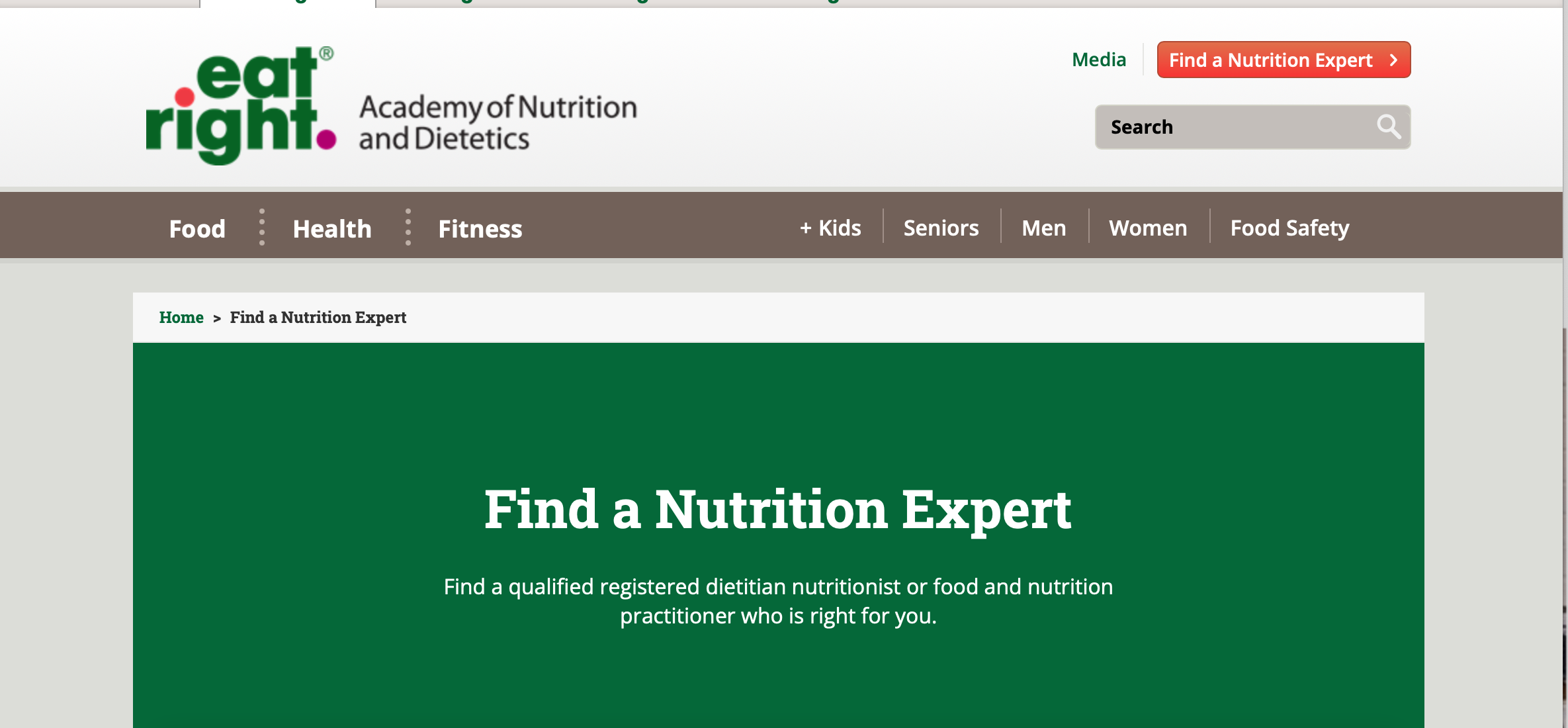 For trusted, accurate and practical nutrition information, seek the advice of a registered dietitian (or registered dietitian nutritionist). Through their education, knowledge and experience, RDs (or RDNs) specialize in translating nutrition science into practical advice.
The Academy of Nutrition and Dietetics has a series of Watch and Learn Videos that are easy to access and easy to understand.
Among many valuable health services, a registered dietitian (or registered dietitian nutritionist) can help you overcome eating disorders; set realistic weight loss and weight management goals for yourself and your family; and achieve your optimal athletic performance.
Visit www.eatright.org to locate a registered dietitian (or registered dietitian nutritionist) near you.
---

For trusted, accurate and practical nutrition information, turn to no other than our favorite nutrition resource - local Westchester resident Joy Bauer, MS ,RDN. Joy is one of the nation's leading health authorities. As the nutrition and healthy lifestyle expert for NBC's TODAY show, she shares reliable, practical, and easy to follow advice that helps millions of people eat better, live healthier, and lead more fulfilling lives. She is a #1 New York Times bestselling author with 14 bestselling books to her credit.
Watch her live on the TODAY show or follow her live at her Amazon Live Show "Health, Happiness, Joy," on Tuesday nights from 7:00 pm - 8:00 pm.