This week, President Biden signed into law The Inflation Reduction Act which in addition to being the most aggressive action on tackling the climate crisis in American history, the bill will benefit seniors as it lowers prescription drug costs, health care costs, and energy costs. Read more to find out how this important new act and the Infrastructure Act of May 2022 will benefit you and your senior loved ones.
---

Expands Medicare benefits: free vaccines (2023), $35/month insulin (2023) and caps out-of-pocket drug costs to an estimated $4,000 or less in 2024 and settling at $2,000 in 2025.

Lowers energy bills: cuts energy bills by $500 to $1,000 per year.

Makes historic climate investment: reduces carbon emissions by roughly 40% by 2030.

Lowers health care costs: saves the average enrollee $800/year in the ACA marketplace, allows Medicare to negotiate 100 drugs over the next decade, and requires drug companies to rebate back price increases higher than inflation.

Creates manufacturing jobs: more than $60 billion invested will create millions of new domestic clean manufacturing jobs

Invests in disadvantaged communities: cleaning up pollution and taking steps to reducing environmental injustice with $60 billion for environmental justice.

Closes tax loopholes used by wealthy: a 15% corporate minimum tax, a 1% fee on stock buybacks and enhanced IRS enforcement.

Protects families and small business making $400,000 or less.
"This means seniors are going to pay less for their prescription drugs while we're changing circumstances for people on Medicare by putting a cap — a cap of a maximum of $2,000 a year on their prescription drug costs, no matter what the reason for those prescriptions are. That means if you're on Medicare, you'll never have to pay more than $2,000 a year no matter how many prescriptions you have, whether it's for cancer or any other disease,"
President Joe Biden
---
The Inflation Reduction Act will benefit seniors by: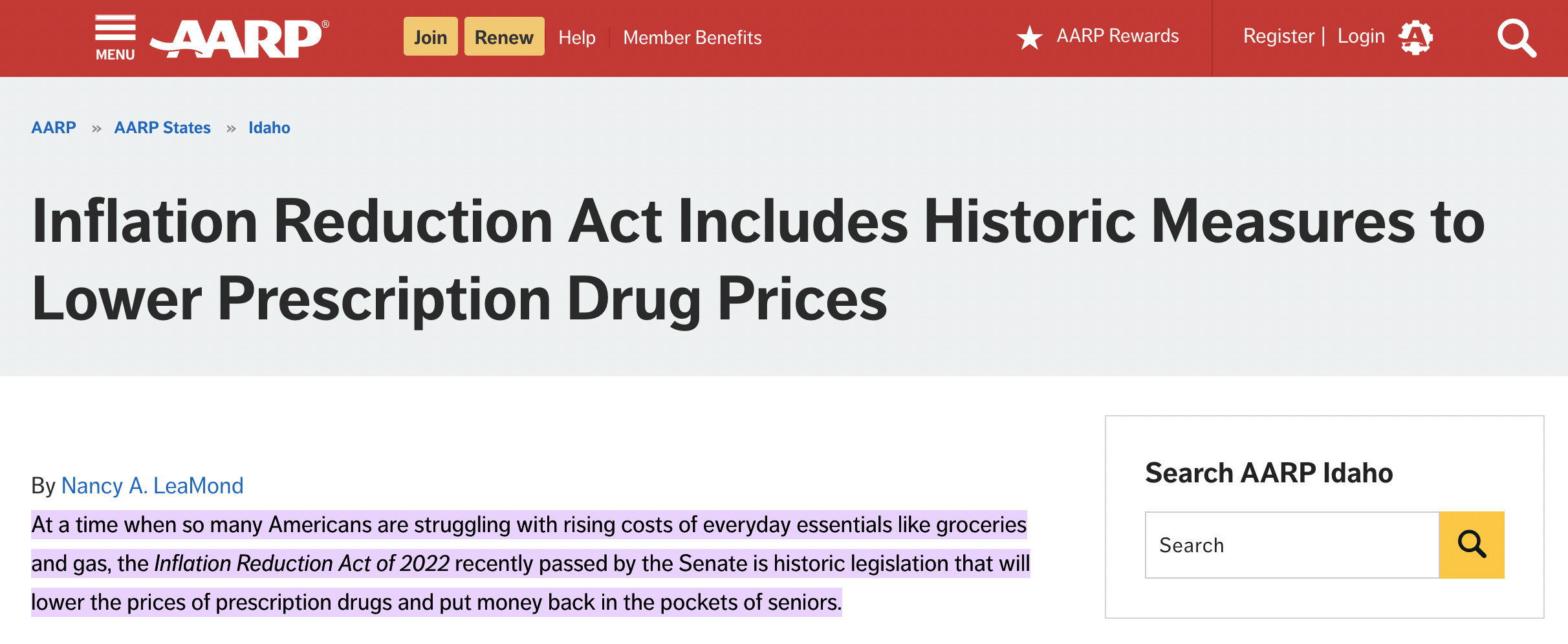 Protecting Medicare recipients from prohibitively expensive drug costs by phasing in a cap for out-of-pocket costs and establishing a$35 cap for a month's supply of insulin. And, as an historic win, Medicare will be able to negotiate prices for high-cost drugs for the first time ever.
Starting in 2022
Later in 2022, drug companies that increase the prices of their products faster than inflation must pay the higher-than-inflation amount back to the government. For example, if inflation were 5%, and a drug price increased by 6%, the drug company would have to pay the 1% difference for all Medicare sales of that drug back to the government.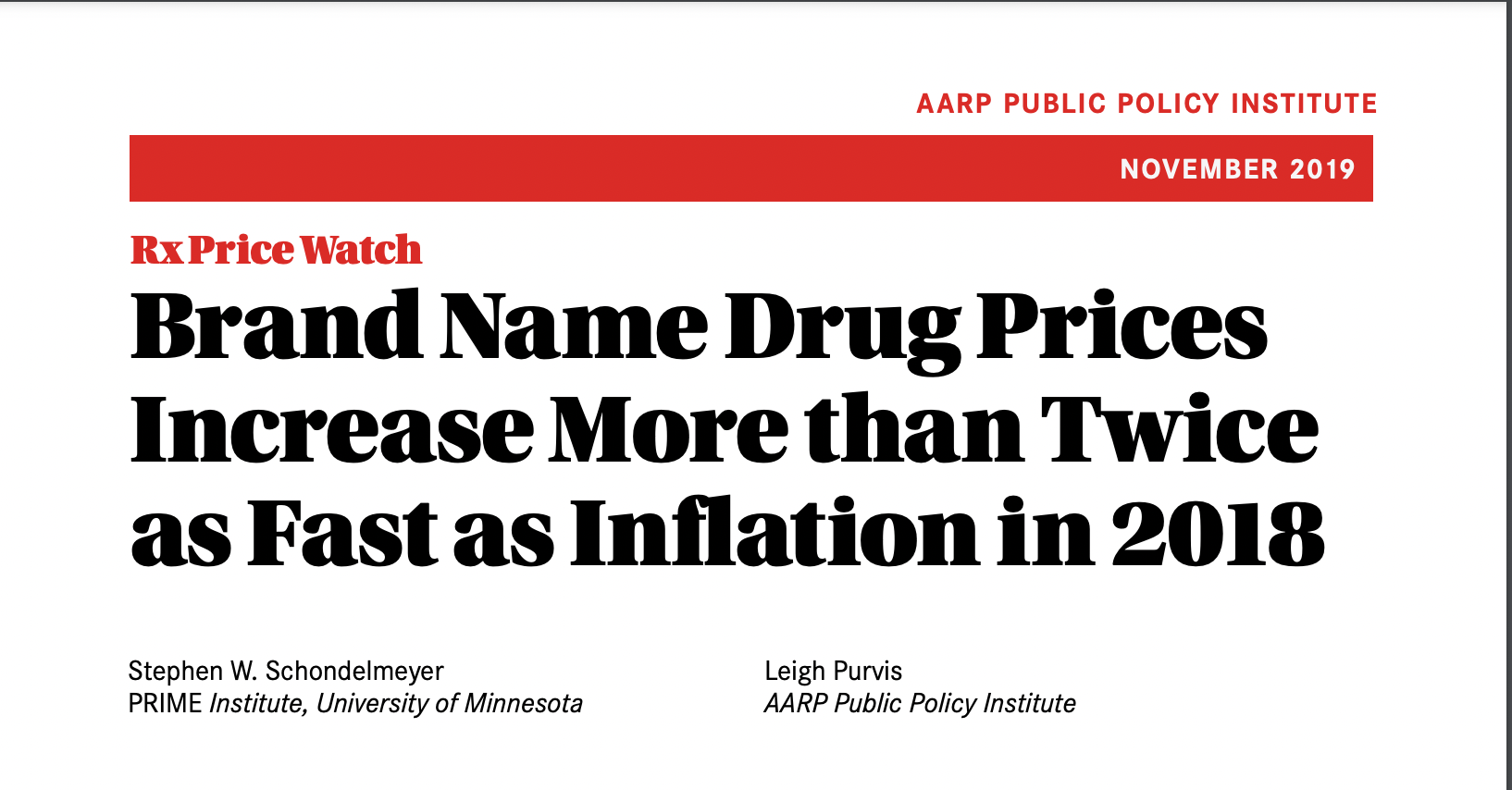 This provision will address brand name drug companies' long-standing practice of increasing their prices year after year—often at more than twice the rate of inflation—and help reduce the amount seniors pay for their drug plan premiums and cost sharing.
---
Starting in 2023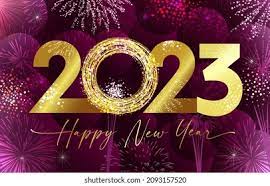 Free vaccines for Medicare beneficiaries. If you're on Medicare, you will no longer have to pay any co-payment for a vaccine that is recommended for adults by the Advisory Committee on Immunization Practices (ACIP). The policy already applies to a lot of types of health coverage, but Medicare beneficiaries have still had to pay some level of cost-sharing for Medicare Part D-covered vaccines depending on their plan coverage. This will be important relief for Medicare Part D-covered vaccines that currently require cost-sharing, such as shingles.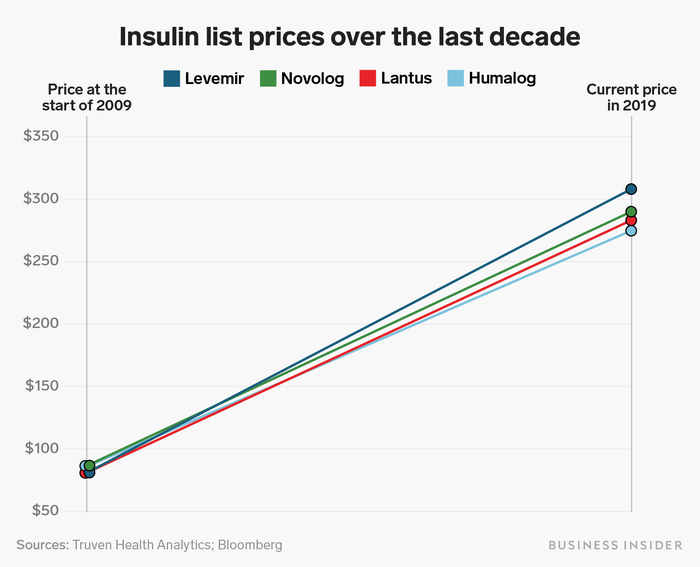 Insulin co-pays capped at $35/month. Beginning in 2023, co-pays for a 30-day supply of any plan-covered insulin will be capped in Medicare Part D. From 2023 to 2025, the maximum monthly co-pay will be $35 and for 2026 and after it will be $35 or 25% of the drug's negotiated price, whichever is lower. Part D plans will be required to offer this co-pay amount even before the enrollee meets their deductible for the year.
---
Starting in 2024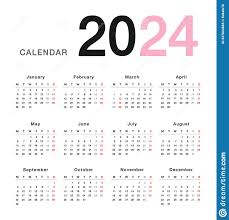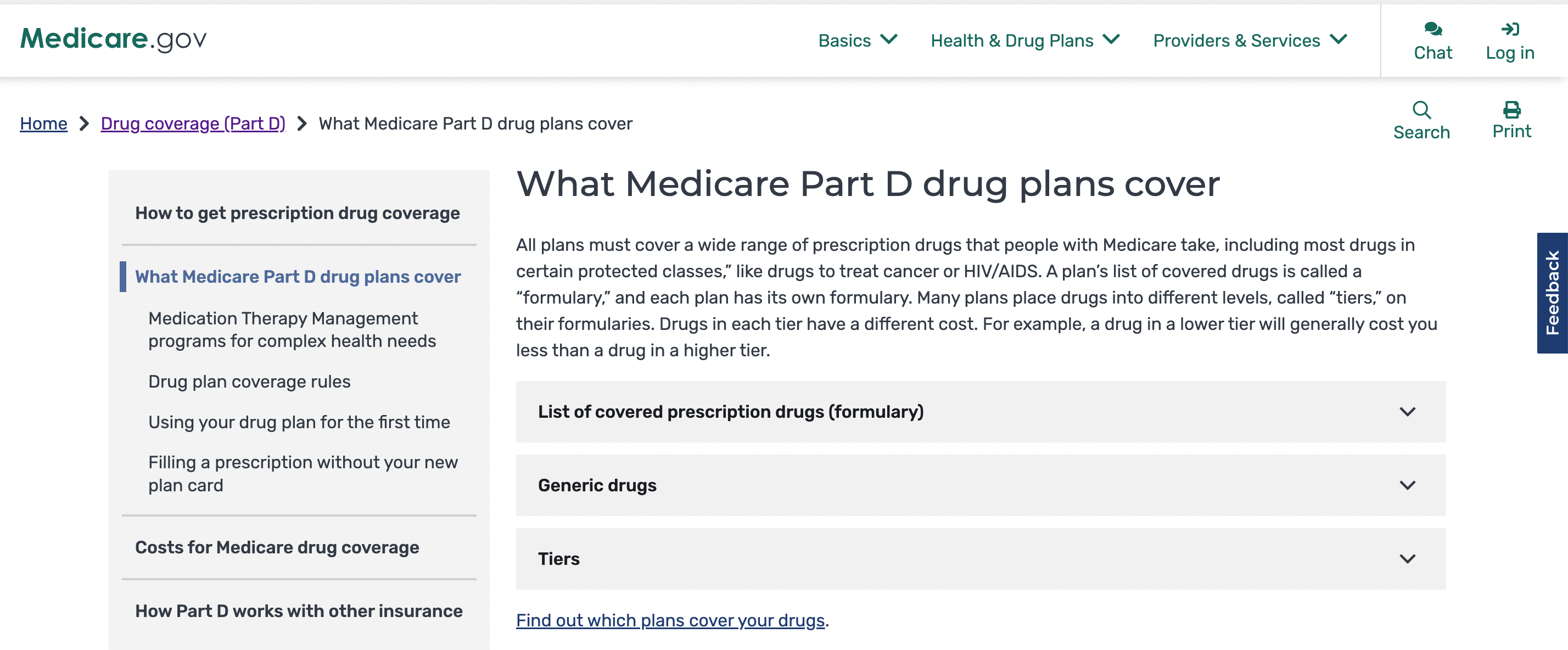 No cost sharing for catastrophic coverage in Part D. Under the current Part D benefit, once your out-of-pocket costs reach $7,050 in 2022, you enter "catastrophic" coverage but are still responsible for 5% of your prescription drug costs, with no limit. In 2024, people with Part D coverage will not be responsible for any out-of-pocket drug costs once they enter catastrophic coverage. This change is the first step of even bigger changes discussed below that will limit out-of-pocket costs starting in 2025.

Part D premiums cannot grow faster than 6% per year. From 2024 through 2029, Medicare Part D premium increases will be capped at 6% per year. The head of the Department of Health and Human Services will also have an opportunity to slow premium growth in 2030 and beyond.

Expanded eligibility for Medicare Part D Extra Help. Medicare pays some or all of the out-of-pocket prescription drug costs for people with limited incomes and resources through the Extra Help program. Starting in 2024, the income threshold for the full Extra Help benefit will increase from 135 percent to 150 percent of the federal poverty level (roughly $20,000 for a single person or $27,000 for a couple in 2022). Right now, around 500,000 people on Medicare have incomes between 135 and 150 percent of the poverty level and receive a partial benefit; under this bill, they would receive the full benefit if they meet the other eligibility criteria.
---
Starting in 2025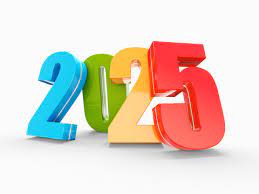 Cap on annual out-of-pocket drug costs and Part D benefit changes to encourage competition and reduce costs. Medicare Part D covers most of the prescription drugs that you pick up at the pharmacy. In 2025, the program will undergo several changes that will help reduce out-of-pocket costs ̶ most importantly you will not have to pay any out-of-pocket costs for your prescriptions once you hit an annual cap ($2,000 in 2025). There was previously no limit on how much a person on Part D could have to pay in a given year, and 1.2 million enrollees spent more than $2,000 in 2019. Design changes to the Part D program are also expected to encourage Part D plans to negotiate more aggressively with drug manufacturers.
---
may 2022 -
The Infrastructure Act
---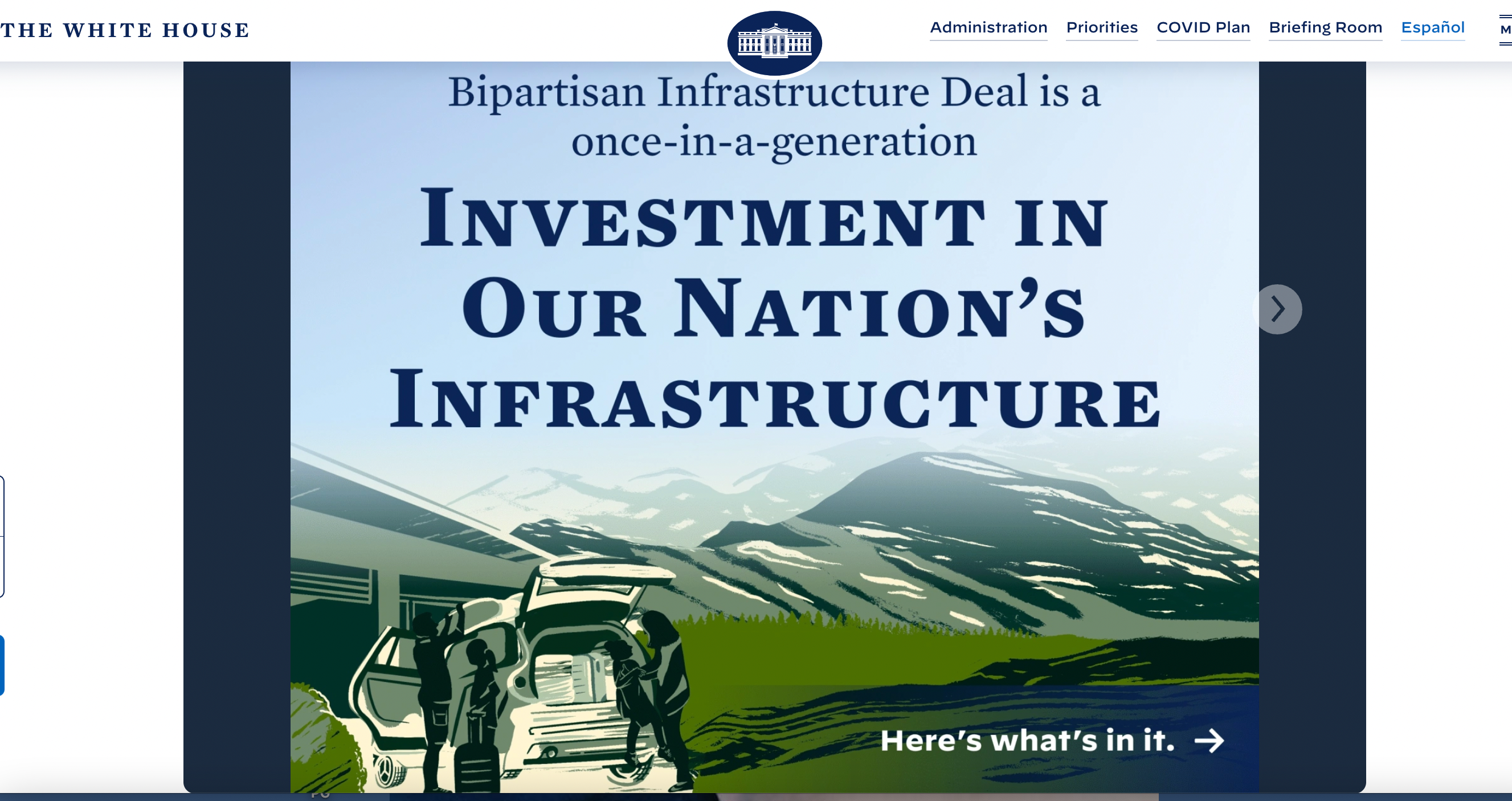 In May, President Biden signed into law a bipartisan bill allowing distribution of more than one trillion dollars to rebuild America's deteriorating infrastructure.
According to the White House, the Bipartisan Infrastructure Law will:
Rebuild America's roads, bridges and rails,

Expand access to clean drinking water,

Ensure every American has access to high-speed internet,

Tackle the climate crisis,

Advance environmental justice, and

Invest in communities that have too often been left behind.
The legislation will help ease inflationary pressures and strengthen supply chains by making long overdue improvements for our nation's ports, airports, rail, and roads. It will drive the creation of good-paying union jobs and grow the economy sustainably and equitably so that everyone gets ahead for decades to come. Combined with the President's Build Back Framework, it will add on average 1.5 million jobs per year for the next 10 years.

While not specifically directed to seniors, the infrastructure plan will help older Americans both directly and indirectly.
The legislation represents the biggest expansion of the social safety net for older Americans and their families in five decades. It expands Medicare benefits, lowers prescription drug prices, and adds billions of new dollars for seniors to receive care in their homes and communities, all services seniors depend on.

Also, investing in our infrastructure, as envisioned in the American Jobs Plan, would give a big boost to the Social Security program that most seniors rely upon for income
"Infrastructure is not the only thing that's aging in America. Every day, 10,000 Americans turn 65. And like countless communities and across the U.S., our growing senior population would also greatly benefit from transformational investments in our nation's infrastructure," Rep. Peter DeFazio (D - Oregon) and Max Richtman, National Committee to Preserve Social Security and Medicare.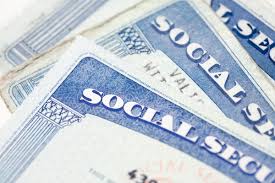 The infrastructure plan will also boost
Social Security because it:
Creates new, higher-paying jobs leading to more money from payroll contributions flowing into Social Security. This new revenue can help extend the solvency of the Social Security trust fund, currently projected to become depleted in 2034.

Increases the potential for bigger Social Security benefits for workers who get new and better-paying jobs. Higher pay and longer work histories add up to larger Social Security checks.

Provides higher benefits to help everyone – not just beneficiaries – because of Social Security's stimulus effect on the overall economy. American families spend more than $1 trillion in Social Security benefits nationwide each year, providing more than $1.6 trillion in economic stimulus to the national economy every year.